Exclusive: Trowers & Hamlins senior associate on trial over ALLEGED late night train sex assault on off-duty police officer
UPDATE: Trowers & Hamlins has confirmed Simon Bryning has been found NOT guilty.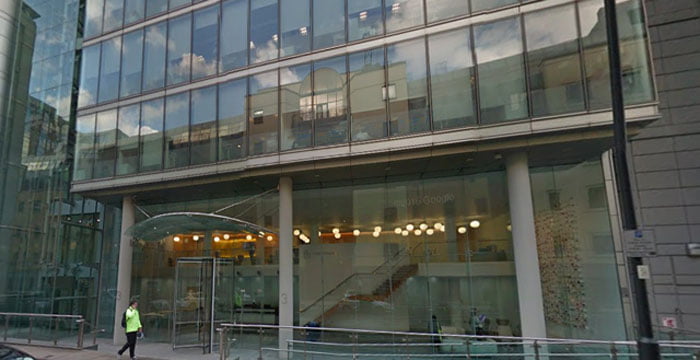 UPDATE: Trowers & Hamlins has confirmed Simon Bryning has been found NOT guilty.
A 34-year-old man currently on trial for allegedly sexually assaulting an off-duty police officer is a senior associate at City outfit Trowers & Hamlins, Legal Cheek can reveal.
Simon Bryning, a commercial property specialist in Trowers' London office, has been accused of assaulting the woman on a train from Euston to Milton Keynes at around 11:30pm on 12 January 2017. Bryning denies the allegation and is currently on trial at St Albans Crown Court.
Earlier this week Trowers staff received an internal email, seen by Legal Cheek, informing them there is an "ongoing case" involving one of the firm's solicitors. A spokesperson for the firm told us:
"Both the firm and the Solicitors Regulation Authority are aware of the case. This is an ongoing case and due to confidentiality, we are unable to provide further information or comment at this stage."
Bryning — who joined Trowers in 2008 — is said to have reached through the gap between two train seats to stroke the off-duty officer's thigh, according to the Mail Online. The alleged victim, who can't be named for legal reasons, reportedly said:
"He put his hand on my thigh and moved it upwards. It would have been on my inner thigh up from my knee. I put my hand over his fingers and pulled them towards me and bent them back and shouted at him. I told him to get his f****** hands off me and if he touched me again I would break his f****** fingers."
Prosecutor Peter Grice told the court that before the alleged sex assault took place:
"She noticed he was staring at her intently. He smiled. She believed he was flirting with her. As the train left, he moved from the seat he was sitting in to the two seats in front of her. He positioned himself so he could stare at her in the gap between the two seats."
As the train left Euston station it is alleged that Bryning made a "kissing-type face" and "raised two fingers and put his tongue between them", according to Grice. He continued:
"'She shouted: 'What's your problem. Why are you looking at me?' She told him to turn around and stop staring, saying: 'Go and f*** yourself.'"
To which Bryning allegedly responded: "You would like that wouldn't you?"
The court also heard how the woman sent a number of texts to her partner during the incident. One reportedly read: "Creep moved to stare at me. Reaching hands back. Just getting ready to break his fingers if he touches me." In others she explained how Bryning was apparently "pulling kissy faces" at her, before claiming: "He is s*** faced."
Bryning — who was allegedly "heavily intoxicated" at the time — was taken to Aylesbury police station following the incident. Under questioning, the associate is reported to have explained to officers how he had been drinking heavily throughout the day and had no recollection of boarding the train. The trial continues.
UPDATE: Trowers & Hamlins has confirmed Simon Bryning has been found NOT guilty.
Comments on this article are closed for legal reasons.