Top litigation partner sacked over inappropriate behaviour allegations
Firm 'will not tolerate abusive behaviour from anyone'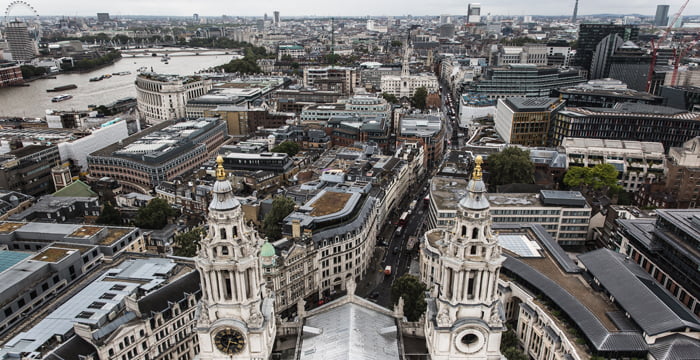 Mark Hastings, a London partner at Quinn Emanuel (QE), has been booted out of the firm over allegations of inappropriate behaviour. QE says it will not tolerate abusive behaviour from anyone at the firm and stressed it has not sought, and will not seek, a non-disclosure agreement from the complainants about the allegations.
Until his dismissal, Hastings worked on complex international litigation cases at the London office of QE. The US firm, whose full name is Quinn Emanuel Urquhart & Sullivan, has said:
"We can confirm that Mr Hastings was expelled from the firm with immediate effect and without compensation on 8 May 2018."
This followed an investigation into allegations made in February by two members of staff about his behaviour. The firm "immediately suspended" Hastings, a former Addleshaw Goddard associate and partner, pending an investigation. It brought in Alison Levitt QC, a Mishcon de Reya partner, to investigate.
Levitt's findings were shared with QE — which has offices across the world in locations including Australia, America, Belgium, China and Japan — on 26 April 2018. QE said:
"Quinn Emanuel takes allegations of the nature made against Mr Hastings extremely seriously. We will not tolerate abusive behaviour from anyone within the firm. Where allegations of inappropriate behaviour are brought to our attention, they will be investigated and appropriate action will be taken, without exception."
Legal Cheek has reached out to Hastings for comment and is yet to hear back.
The firm also added in its statement that it has not sought, nor will seek, "any form of non-disclosure agreement from the complainants in relation to the allegations that they have made".
Non-disclosure agreements, or NDAs, have been thrust into the spotlight following the Harvey Weinstein scandal.
Zelda Perkins, Weinstein's former London assistant, revealed last year that she'd signed an NDA drafted by Allen & Overy following an allegation of sexual harassment made against Weinstein by her in 1998. Part of this NDA was published this year; conditions included: if Perkins is to visit a doctor "in connection with the conduct alleged" she must seek a confidentiality agreement from the doctor.
Mark Mansell, a partner and employment specialist at the magic circle firm, faced a real grilling over this by MPs, one telling Mansell that the use of these clauses in NDAs "flies in the face of telling the truth".
Back to QE, and the litigation specialist has now referred itself to the Solicitors Regulation Authority (SRA) in response to the allegations made against Hastings. An SRA spokesperson said: "We have received a report and will gather all relevant evidence before deciding on any appropriate action."
Hastings' LinkedIn profile states he has "conducted some of the largest cases to come before the English courts". He trained at Herbert Smith Freehills and has a degree from the University of Oxford.
A number of law firm partners have left law firms as of late. These include Latham & Watkins (ex-)managing partner Bill Voge, who resigned from the top spot after exchanging "communications of a sexual nature" with a woman he had never met and who was not connected with the firm. Voge said he'd "made a personal mistake for which I bear considerable fault and humiliation".
Comments are now closed.