Ebun Azeez is trying to crowdfund over £30k for prestigious course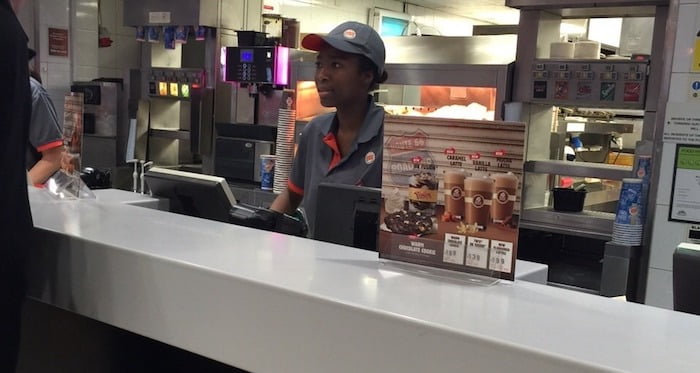 A high-achieving law grad has been offered a spot on Oxford University's elite postgraduate course — but can't afford the eye-watering fees.
Ebun Azeez started her legal studies aged just 16 at the University of Brighton, where she excelled. After smashing a first in her LLB and scooping a range of academic prizes, the 20-year-old is now working for the students' union, where she's Vice President for Academic Experience.
It wasn't easy: in between the internships that fuelled her passion for the law and a dizzying array of extra-curriculars (she's a Brownie leader and speaks at events to promote Black History Month), Azeez had to pull shifts in Burger King and the accommodation office to fund her studies.
Now she's one of just 99 students to be accepted onto the BCL course at Oxford — seen as one of the most demanding and prestigious in the country.
Lectures start this autumn, but there's just one problem: the £31,000 cost.
Azeez is a first generation graduate, the daughter of small business owners. As an international student, Oxford is beyond her reach financially, unless she can raise the money through crowdfunding.
She needs to raise a grand total of £31,887 on GoFundMe. That would cover the course fees, mandatory levy for Pembroke College, and the crowdfunding admin costs.
That doesn't even include living costs, which Azeez hopes to cover with support from her sister and by working in the holidays. She tells potential donors:
"My journey as a black female and a first-generation university graduate has not been easy. Despite these barriers and the financial struggles that I faced as an international student in recent years, my commitment to become a lawyer remains stronger than ever. I have worked so hard for this moment to come and the thought of not being able to actualise it for financial reasons is quite frankly devastating."
Last year, grad Katy Sherian successfully raised £4,500 to fund her BCL studies after opening up about her struggles with endometriosis.
As a black Muslim woman, Azeez would be a rarity among the dreaming spires. Oxford has hit the headlines recently over its lack of diversity. Eight out of 29 Oxford colleges accepted fewer than three black students in the past few years, according to admissions data. Critics such as the MP David Lammy have attacked the institution for not doing enough to improve access for ethnic minority applicants.
Hello @UniofOxford is it your official position that I am "bitter" just because I am prepared to criticise your institutional failings on access, FOI the data and publish it? This contradicts your press statements that say how determined you are to improve access. Which is right? pic.twitter.com/K9pkojAdJv

— David Lammy (@DavidLammy) May 23, 2018
Cambridge is also coming under fire, with the Financial Times uncovering figures showing that some of its colleges let in only a handful of black or mixed-race undergrads in recent years. One of them accepted none at all between 2012 and 2016.
If Azeez becomes one of the few black Muslim ladies to take home a BCL, she tells Legal Cheek, it would be life-changing.
During my undergrad it was so hard coping with the financial demands and working multiple jobs alongside my degree. Even getting an offer from Oxford was a dream come true. Going there would mean the world to me.
Good luck to her — the crowdfunding page is here.