After wealthy anonymous benefactor spotted Brighton grad's online appeal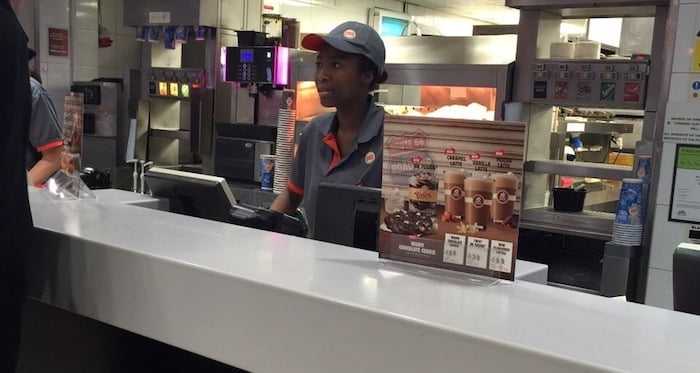 A first class law grad has raised enough money to secure her place on a prestigious postgraduate course at the University of Oxford.
Ebun Azeez, who completed her LLB at the University of Brighton, was offered a spot on Oxford's elite Bachelor of Civil Law (BCL) course at Pembroke College. However, there was just one problem — aspiring lawyer Azeez couldn't afford the hefty £31,000 in fees.
Refusing to admit defeat, the 20-year-old, like many before her, turned to crowdfunding in the hope of raising the much-needed cash. Azeez's GoFundMe page raised over £8,000 in just one month.
Still way off her financial target, international student Azeez was fortunate in that her appeal was spotted by a wealthy alumnus of Pembroke College, who came forward to offer substantial financial support. Digging deep, The Oxford Law Faculty then matched the anonymous benefactor's generous gift through the Sants BCL Scholarship.
The upshot of all this? Azeez will be one of just 99 students enrolling onto Oxford's BCL course this autumn.
It's probably fair to say Azeez hasn't had the easiest start to her legal life. She's a first-generation uni grad, the daughter of small business owners and had to pull shifts in Burger King and the uni's accommodation office to fund her LLB studies.
Speaking to Legal Cheek about her crowdfunding success, Azeez said:
"I cannot put the feeling into words when I recall the exact moment I found out about the scholarship. It was a mix of relief, disbelief, excitement and profound gratefulness — all at once! I am very thankful and overwhelmed by the support which I received from people all around the world."
Azeez's story follows similar successful fundraising endeavours. Last week, we reported that second-year law student Raphael Chinwuko raised the £27,000 he needed to complete his studies at Durham University.
Last year, Oxford law grad Katy Sheridan successfully raised £4,500 to fund her BCL studies after opening up about her struggles with endometriosis. Just weeks before, Leila Taleb, a bar hopeful from Bradford raised all of her Bar Professional Training Course fees (and more) thanks largely to a £12,500 pledge from a "mystery person".