Hertfordshire Uni law student caught smuggling cannabis into Brixton prison gets community service
'Any career in law will now be far more difficult', judge warns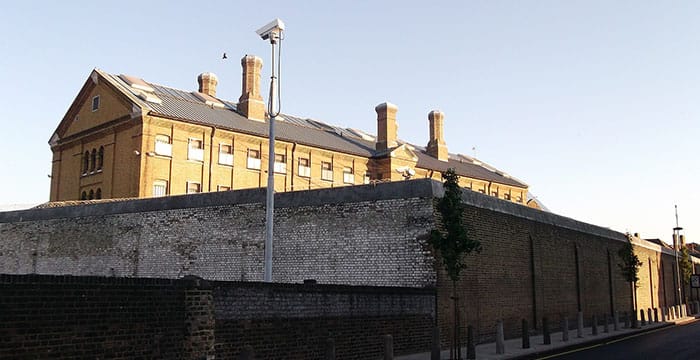 A University of Hertfordshire law student has been handed a community order after being caught trying to smuggle cannabis into a prison.
Annette Aigbogun, 19, brought a "relatively small amount" of the drug into HMP Brixton concealed in her hair. Once inside, she transferred the incriminating parcel into a packet of crisps. Suspicious security guards nabbed the hapless student in the visiting room as she tried to hand it over to a prisoner, Court News UK (£) reports.
Prosecutor Jonathan Ingram, of 5 St Andrew's Hill chambers, said that the guards discovered "a four-inch lozenge-shaped object that turned out to be cannabis". He continued:
"She met somebody outside Brixton prison on the day of the offence and was clearly given the package."
Hatfield resident Aigbogun, a third year law and Spanish student at the University of Hertfordshire, reportedly pleaded guilty to the offence and was sentenced to 120 hours of community service.
According to a LinkedIn profile, Aigbogun had been working at Primark — not known as a particularly generous employer — to fund her studies.
Defence counsel Allan Goh told the court that Aigbogun had become homeless after falling behind on her rent and agreed to smuggle in a small amount of cannabis in exchange for £300 to clear her arrears. The 4 Breams Buildings barrister confirmed that Aigbogun is planning to continue her legal studies.
But sentencing judge Freya Newbury said that "any career in law will now be far more difficult".
Over one third of undergraduate law students admit to taking drugs, according to a 2015 Legal Cheek survey — as do more than a quarter of practising lawyers.
Comments on this article are now closed.