My homeschooling won't make me any less of a lawyer
An 'unorthodox education' can make it more difficult to secure a training contract, says law undergrad Keir Galloway Throssell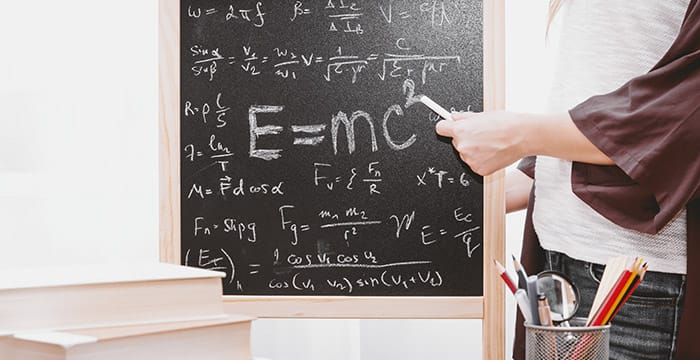 When people hear the term 'home educated' they automatically think social outcast or pyjamas until noon. After being told at seven years of age that I'm going to be withdrawn from school, that's exactly what I thought too. However, the reality of an education outside of formal schooling is very different, the complexion of which can be wide ranging.
If you're interested in what it was like day to day then the headline is: anything and everything. I had friends — which may be a surprise as not having friends was always another concern people had — who would wake at 7:30am and follow a strict lesson plan with tutors coming and going throughout the day just like ordinary school pupils, but I had other friends who would play outside from sunrise to sunset; and importantly not one of them was unhappy, and all of them now possess the skills to read, write, or otherwise function in their personal lives and in the pursuit of a professional career.
Very few children have the privilege of waking up and feeling excitement as they put on their uniform, but for me, my uniform was whatever I wanted it to be. This was very much a theme of my education; there was no curriculum, nor was there any overbearing teacher, well, excluding my mum… My studies and interests were able to intertwine in a way that I was very lucky to benefit from. One day I could be immersing myself in ancient Rome, and the next I could be going on a spontaneous trip to the Science Museum in London where I could wander around for hours. This helped me develop an almost unquenchable thirst for learning and a tenacity to know more that I know I'm not alone in possessing.
There were days where my education was less formal than others, including days which could mainly consist of watching Suits, or Silk, which are American and British television series respectively and may not be an accurate representation of the legal profession, but for me at least — as I'm the first of my family to pursue a legal career — these were the very start of my interest in law as up until that point, I was so young I hadn't considered doing it as a job, I just knew they were rules you weren't to break.
When I was approaching 16 years of age, a time in many people's life where they have to make the decision about sixth form, college, or whatever else, my mind was clear; I applied to begin an Open University degree studying law. Because my education allowed me to focus on my interests, I had the benefit of knowing that I wanted to gain a better understanding of the legal word. I'm still grateful for this because I have friends that to this day are still unsure about exactly what they would like to do. Since The Open University, I have transferred to the University of East London where I completed the second and third years of my degree.
I've painted the picture, possibly, of an ideal childhood for a lot of young people. However, I'm now at the point where I'm applying for training contracts and this, for anyone, can be an arduous task with lots, and lots, of rejection. But as a result of my unorthodox education, there have perhaps been even more barriers that I would have had to overcome than if I was conventionally educated.
A specific hurdle I have had to overcome includes the fact that (as many recruiters and careers advisors have informed me), because the value of formal education is so important to many firms, my applications may simply be filtered out at the earliest stage. When I'm presented with countless boxes to input all of my GCSE and A-Level subjects and grades, I'm reminded that every positive, such as the way in which I enjoyed my education, can come with a negative and because of this I have found it difficult to get past even the very initial stage of the application process. This is not a problem just for home-educated students however, and so my advice can apply to anyone, but unfortunately, there is no easy way to overcome these hurdles, as it is done through gaining as much professional legal experience as possible, as early as possible. In my case, this has provided the opportunity to discover areas of law which I'm interested in, and those I'm not; and for potential employers, it is evidence of the fact that I'm serious about pursuing a legal career.
For home-educated children specifically, excelling in academic studies is more important than ever, including both; English speaking and writing skills, as the standard of these can be no less than perfect to avoid unprofessionalism, and of course a stellar level of legal knowledge, as this shows that the value of knowledge gained during LLB studies is not in any way diluted by a lack of GSCEs and A-Levels, which appears to be a concern of legal recruiters. Surely legal knowledge is more important than in what setting someone passed A-Level maths?
The motivation to write this short article was borne out of the desire to detail life as a home educated child, hopefully providing some information on the practices of my experiences (and I'm sure many others'). A final piece of advice to other home educated students, is that you're not alone in anything you do, there's plenty of us; all of whom are ambitious and in the pursuit of fulfilling careers. Whatever form your education took, don't give up, never stop pursuing your ambitions, hold on to the desire you had when you first started researching becoming a lawyer. Rejection is just an opportunity to prove to employers, other home educated or formal schooled children, and parents too, that yes, home education is a little weird, but that it's no bad thing and it certainly does not result in a lesser intake of LLB knowledge or less of an ability to be a successful lawyer.
Keir Galloway Throssell is a final year law student at the University of East London. He will start the Legal Practice Course (LPC) later this year, with a view to qualifying as a solicitor.
Comments on this article are now closed.