Adapt to lawtech or be left behind
Ahead of a lawtech-themed Secrets to Success event at ULaw Moorgate next Tuesday, trainee solicitor Daniel Down explains how Gowling WLG is embracing change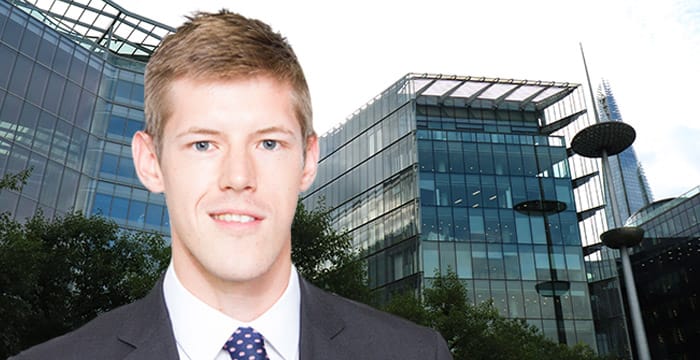 In an increasingly competitive legal environment whereby clients are demanding 'more for less', private practice law firms must adapt at a rapid pace to deliver innovative solutions to legal and regulatory issues. Firms which fail to recognise the requirement to evolve will inevitably be left behind in an age where legal technology is becoming a central theme in the delivery of legal advice.
Since the raft of deregulation in the legal sector, epitomised by the Legal Services Act 2007, clients are afforded greater choice in their legal advisers. Alternative providers continue to establish themselves, including specialist legal tech start-ups and the 'Big Four', which seek to distinguish themselves by providing a more integrated service offering. EY's acquisition of Riverview Law in September 2018 and the launch of Deloitte's legal management consulting service indicate these organisations are taking serious steps to muscle in on the market share held by more traditional law firms. Even 'robot lawyers' (chatbots programmed to deliver legal advice, such as DoNotPay) which have focused on very straightforward issues including debt claims and visa applications are successfully gaining funding to tackle more complex matters.
As a result, firms are increasingly implementing a suite of tools in a bid to stay ahead of the curve. Artificial intelligence (AI) models to support data extraction, risk scanning, e-disclosure, work allocation, legal research and form filling are becoming increasingly common. Complex algorithms to expedite contract review and automate documents such as completion checklists are increasing efficiencies. Some firms are also acting as incubators to assist and develop start-ups, while on-demand legal operations are facilitating the provision of more bespoke and flexible advice.
During my training contract, it has become clear that Gowling WLG is at the forefront of this technological revolution. The firm's collaboration with Arctic Shore to utilise AI and psychometric gamification in the hiring of its trainees and apprentices saw it highlighted as a standout innovator at the Financial Times Innovative Lawyer Awards Europe 2018. It was also highly commended for innovation in data, knowledge and intelligence given its leading role in finding new and improved ways to assist clients, much of which involves the application of legal technology to its services.
For example, Gowling WLG takes advantage of semi-automated document production and contract due diligence, including the creation of specific precedents for certain clients, to increase the speed with which first drafts of documents are produced. The firm also utilises Workplace, an internal business social media platform developed by Facebook, to share legal content, strategic updates, global and regional news to facilitate interaction across the firm's 18 offices in nine countries.
In addition to tailored daily news monitoring and use of virtual data rooms and client portals to share knowledge and information with clients, Gowling WLG has also developed a bespoke mobile app technology platform for a long-standing housing client. The application expedites instruction of the firm on new matters, while also increasing data capture and allocating work streams. The firm also uses an innovative pricing model to increase certainty and clarity around fees and scope, which further reduces the level of write-offs. On a day-to-day basis, it further continues to operate programs which automatically transcribe dictated documents and enable digital signatures to be applied to execution version documents.
Of particular interest has been the launch of the Gowling WLG Reward Token Scheme, an educational tool about blockchain and its functionality, in addition to a reward mechanism for the firm's UK employees. It uses bespoke cryptocurrency tokens generated from an open-source blockchain platform which can be created, transferred and spent in the firm's canteens!
Although property law has traditionally been slow to change, Gowling WLG's dedicated PropTech group focuses on all aspects of technology and how it impacts the built environment. This is an area which has exploded in recent years across the whole scope of the real estate market. For instance, virtual reality is being used to physically visualise the impact of design and placement in urban planning, while mapping analysis on satellite imagery will help developers spot trends and plan for the future. In the construction phase itself, building information modelling and 3D printing are revolutionising the way properties are built. Advanced data analytics mechanisms are being deployed to extract key information from vast swathes of data, saving time and cost. Real estate developers must also consider and accommodate novel technologies in their decision-making — for example, what impact will autonomous vehicles have on the need for car parks in the UK's cities in forthcoming years?
It was announced in October 2018 that HM Land Registry is partnering with software company Methods, who will utilise R3's blockchain platform for the next phase of Digital Street, its research and development project. It is hoped that the process will enable it to better understand how blockchain, distributed ledgers and smart contracts can revolutionise the land registration and property acquisition process to increase speed, ease of use, data transparency and security while reducing cost.
For litigants, the court system is also embracing technological change, with a shift towards electronic filings, e-bundles and video hearings. Parties are also increasingly investing in algorithms to evaluate legal risks and analyse prospects of success.
However, law firms must also be mindful of the potential pitfalls which accompany such technologies. As firms become increasingly reliant on legal technology, they need to continuously protect themselves against the risk of cyber threats, have in place effective disaster recovery and business continuity plans and train their employees on how to respond with agility in worst case scenarios. Organisations also need to produce forward-thinking technology improvement plans to find the best emerging technology as it comes to market and hire tech-savvy employees with the necessary skills to effectively apply it. Nevertheless, as governmental bodies, the judiciary and industry continue to incorporate technology into their services, it is of vital importance that law firms understand its benefits and existing limitations, whilst dedicating ample resources to continually invest in innovation to deliver their own offering in a more efficient, useful and cost-effective manner.
Daniel Down will be speaking alongside lawyers from Bryan Cave Leighton Paisner, Pinsent Masons, PwC, RPC and ULaw at next week's lawtech-themed commercial awareness event at ULaw Moorgate in London. You can apply to attend the event, which is free, now.
About Legal Cheek Careers posts.