How being business savvy got me a training contract at my dream firm
Ahead of Burges Salmon's training contract deadline next Friday, trainee solicitor Antonia Venning reveals her path to success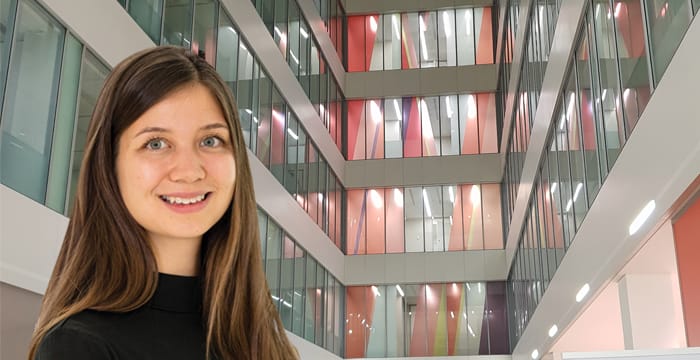 Aspiring solicitors across the country are busy tackling the trials and tribulations of training contract application forms as deadlines loom. Of the key legal skills and traits that firms' graduate recruitment teams are rooting around for, commercial awareness remains high on the list.
Before Antonia Venning, a current trainee solicitor at Burges Salmon, was ultimately successful in becoming a trainee, she held a series of business development roles in law firms which, she believes, stood her in good stead for scooping her trainee post. Working in business development at Dentons and Slaughter and May meant she had real-life exposure to the need for law firms to keep their clients at the heart of everything they do.
Set on becoming a solicitor, after graduating with a law degree from the University of Portsmouth, Venning returned home to join Chubb Bulleid Solicitors, a high street practice in Somerset, as an assistant in their real estate team. The role provided a speedy introduction into the world of work, and the law grad's days were occupied with a mix of legal researching, contract drafting and even office drudgery — including doing the odd tea-round.
Despite being at the bottom of that chain, Venning recalls keeping an enthusiastic, can-do attitude. "You never know where things will lead, so you have to give any task, no matter how small, a really good go — even if it is making cups of tea," she notes. And, as it turned out, the six months' experience Venning gained on the high street would come in handy later on.
Although on track to join the legal practice, Venning was keen to move on, with London offering a range of opportunities that she did not feel she could find as easily in Somerset.
She was successful in applying for a business development role in Dentons' London office. Already, her experience at Chubb Bulleid had paid off: "Chubb Bullied is a local practice, but the nuts and bolts are the same as at any law firm, no matter the size," she remarks. Also coming into play during her interview was her experience handling typical workplace challenges. Having already encountered a few "prickly characters", for example, Venning was able to carry this social skill over to her larger law firm employers. It was "all part of the experience".
At Dentons, Venning's position meant working not only with the firm's real estate team but also the energy, transport and infrastructure team. "It was a broad role and I loved how varied it was. There was scope to get involved with a range of projects and initiatives, and this could change on a daily basis," she says. For example, a partner would advance a new idea of building relationships with clients and it would be Venning's responsibility to help to put this into action — all within budget. Following nearly two years at Dentons, Venning moved to Slaughter and May, where she joined the firms' international relations team, helping to develop connections with international firms and the Best Friends group — the magic circle oufit's way of providing a cross-border legal network to its clients.
Although making headway in a career in business development, Venning yearned for a "fresh, new challenge". Having seen the work of lawyers on the regular, she felt it was time to focus back on becoming a solicitor. It was at this point Venning applied to Burges Salmon, an "equivalent firm" that she often found on the other side of highly complex legal matters dealt with by City firms.
The move away from the capital was partly due to a long-distance relationship with her boyfriend in Bristol. "I was so tired of the train journey and giving all my money to Great Western Railway," she reveals. But she was also wary of the work-life balance trade off so inextricably linked with London's legal hub. Despite the lucrative financial rewards on offer, Venning's time in business development roles offered her some insight into what she wanted from her legal career. "I could say with a high degree of certainty, I would not be happy working within a City firm working City hours."
Now a trainee at Burges Salmon, the Bristol firm's culture leaves Venning in almost disbelief. "The firm is lovely — I was waiting for the façade to slip, but the reverse is the case. You hear that they value their collaborative culture, their open door policy, that you're working with friends and not just colleagues — and it's true."
Asked if she's recommends this alternative path to practice to other aspiring solicitors, Venning gives a mixed response. "It works for some and not for others," she says. "All work experience is good experience; it doesn't matter if it's gained in a law firm or elsewhere. The competition for training contacts can be intense, so be prepared to "think outside the box a little, and do not be afraid to walk the path less trodden". Venning recalls a Burges Salmon vac schemer that worked as a coffee shop barista, a role that has "customer service at its core". By demonstrating experience selling products and services to consumers, "they were able to show they had a real grasp of client care. This is a good foundation for any lawyer," she says. "By talking about what you know, your application will be more authentic." On this Venning concludes:
"Being yourself is crucial when going into such a rigorous process — there's no room to be anybody else."
About Legal Cheek Careers posts.