Is smart casual a trap?
A law firm "encourages" me to turn up for their open day tomorrow in smart casual dress. Is this a trap?! #Lawstudentproblems

— Alex Lau (@AlexOfTheDay) April 15, 2013
The answer, of course, is yes. But, as effortlessly-stylish Bircham Dyson Bell solicitor Kevin Poulter (pictured below) explains, it's a navigable one – provided you don't wear white socks…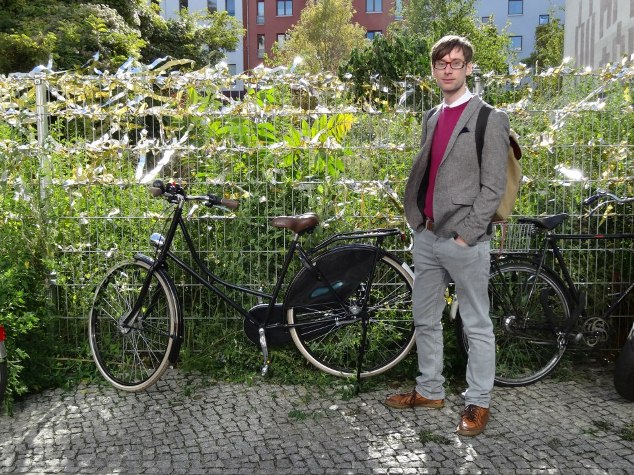 Generally, law firms and lawyers take a traditional view of what is suitable in an office environment. In spite of our technologically advanced world in which clients may rarely visit our offices, we are expected to look like lawyers and be suited and booted. Even on "dress down" days, there are often so many rules that the men in the office will just take their ties off. For women, a skirt and tights seem a must.
Unfortunately, many lawyers have taken their "smart casual" lead from our US-style leaders, preferring chinos and an open neck shirt or wrongly sized polo shirt. I typically wear trousers and a conservative shirt, possibly a jumper. Shoes not trainers. Not a suit. Take a tie in your pocket just in case. Never wear white socks.
Certain Soho-based media law firms may accept jeans and a T-shirt, but most senior partners aren't quite ready for such disregard of the established norms, or naked female ankles. Your clothes should reflect the blandness (or otherwise) of the firm. Interviews are not the time to make a personal statement. Those boundaries can be tested once in the job.
'Wear chinos and you'll be a smart casualty': The alternative view, by Legal Cheek editorial assistant (and recent law graduate) Tom Webb
If ever people are supposed to look smart, what's wrong with just wearing a suit? There are only four variables: the suit itself, your tie, your shirt and your shoes. Keeping them inoffensive is pretty easy. Being forced to suit up is something many people grumble about, but it's the best way of stopping faux pas altogether.
Smart casual happens to be really, really easy to mess up, and many things will immediately mark you out as a complete tosser, no matter how good your intentions might be. A loud shirt, boaters, tweed, cords, chinos, anything pink, velvet jackets, waistcoats, bow ties (I have genuinely witnessed this)…wear any of those and you will be a smart casualty.
My advice: wear a suit, lose the tie; stick it in your pocket just in case. You might look like someone off The Apprentice, but you can't really go wrong with a suit.
'Flats in the bag': The woman's smart casual essential, by Legal Cheek editorial assistant (and lawyer-to-be) Lucy Pether
My personal equivalent to the "tie in the pocket" is the "flats in the bag" trick, which any self-respecting fan of heels probably became au fait with as early as fresher's week.
It's all about adjusting to the smart-casual balance once you've gauged the tone of the event. I'll usually travel to an event in brogues or pumps, then on arrival pull off a Superman-esque transformation. If I feel overdressed, I can surreptitiously switch back. No one will notice – after all, they're all too busy trying to figure out the best way to fold a tie.
Once you've got your head round the footwear aspect of the smart casual challenge, the battle is half won. Obvious tips from here are to watch your hemline (no more than an inch or two above the knee). And if you're going classic with a white blouse, check its translucency!
As Kevin has already stated, this isn't really the time to be making a bold personal statement, but it's also important to stay within your comfort zone. Your favourite cardigan over a smart dress should strike a good balance between personal style and business dress. I always opt for a pencil skirt with an informal or patterned blouse, usually with a smart jumper over the top.