A major House of Commons debate on the government's proposals to reform legal aid is now a virtual certainty after the Save UK Justice e-petition got its 100,000th signature. It will take place in addition to yesterday's debate on legal aid reform. The petition — launched in April — represents quite an achievement for the solicitor behind it, Exeter-based Rachel Bentley.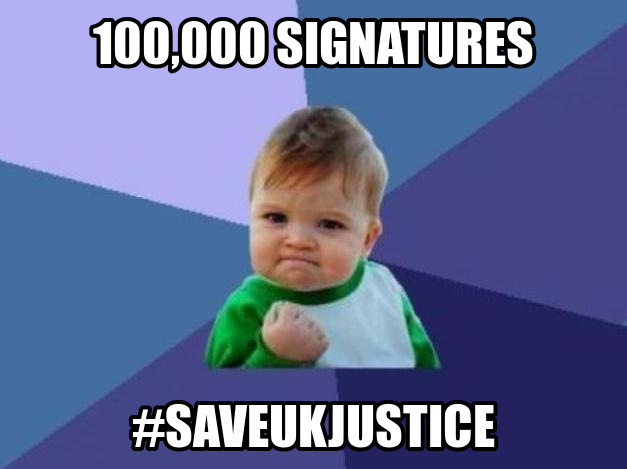 A spokesperson for the Backbench Business Committee, which deals with e-petitions, told Legal Cheek:
"When an e-petition passes the 100,000 threshold a back bench member who is sympathetic to that cause is invited to make a presentation to the committee as to why the matter deserves time to be allocated to it. In one form or another, there are parliamentary debates for most petitions that pass the 100,000 threshold."
The spokesperson added that although the outcome of such a debate would be non-binding, "a well-supported petition followed by a decision of the House at a debate would bear significant political weight".
Update: The Law Society Gazette's Catherine Baksi reports via Twitter that Labour MP Sadiq Khan has promised an Opposition Day debate in parliament with a vote on the legal aid reforms.
@legalcheek Sadiq Khan promised an Opposition Day debate in Parliament with a vote on the legal aid reforms, during yesterday's debate.

— Catherine Baksi (@legalhackette) June 28, 2013