The good news for actor Rupert Penry-Jones, who plays barrister Clive Reader in hit BBC drama Silk, is that his character has finally been made a QC — as you can see below. The bad news is that he was forced to miss yesterday's historic Wimbledon final for the filming of the third series…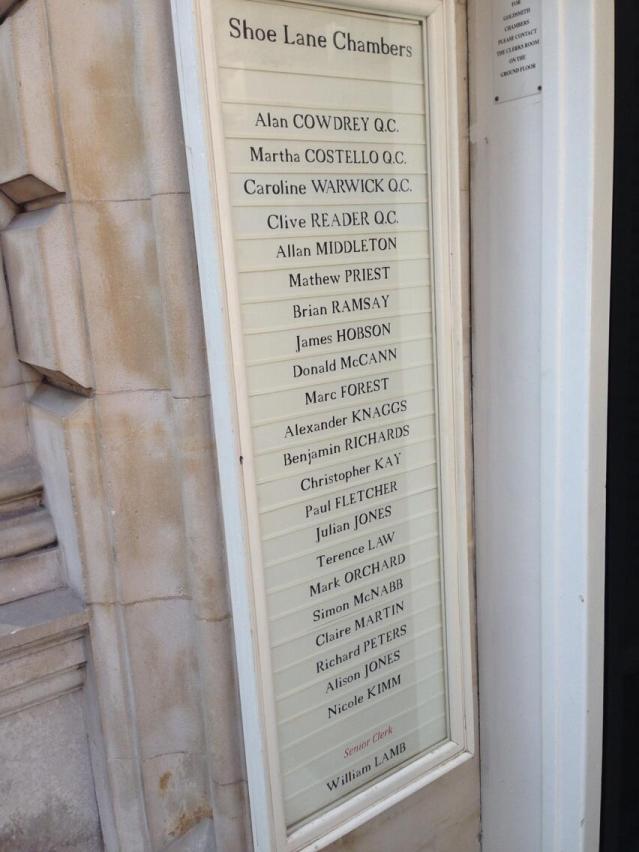 Poor Rupert…
Can't believe I had two tickets for the final today and couldn't go cos I am filming silk. I hope everyone appreciates my sacrifice

— Rupert Penry Jones (@rpenryj) July 7, 2013
This is how the filming looked, with Falcon Chambers re-branded 'Shoe Lane Building' for the day.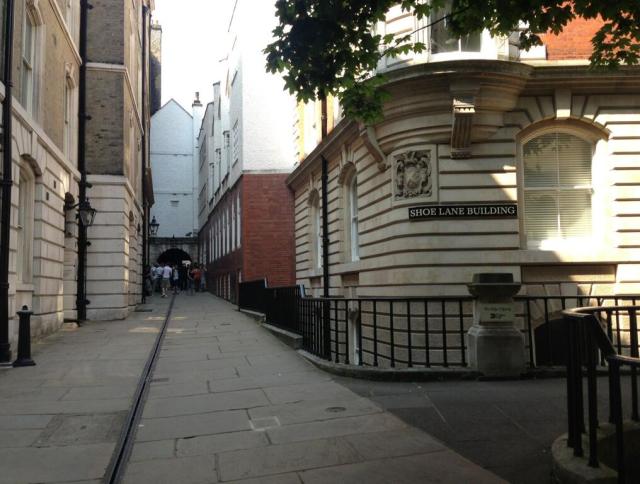 However, the eagle-eyed will have noticed that the 'Shoe Lane Chambers' ladder (pictured above top) — which features the names of Reader, fellow star barrister Martha Costello and clerk Billy Lamb — appears to have been placed on top of the real one belonging to Goldsmith Chambers.
Pictures by @SeeYouInCourt1.