The most error-strewn tweet announcing a new DPP ever?
Someone at "The Tomes" seems to have been in a little bit too much of a hurry to reveal that CPS chief crown prosecutor for London "Ailson" Saunders is to succeed Keir Starmer as Director of Public Prosecutions, as will be "announce" today.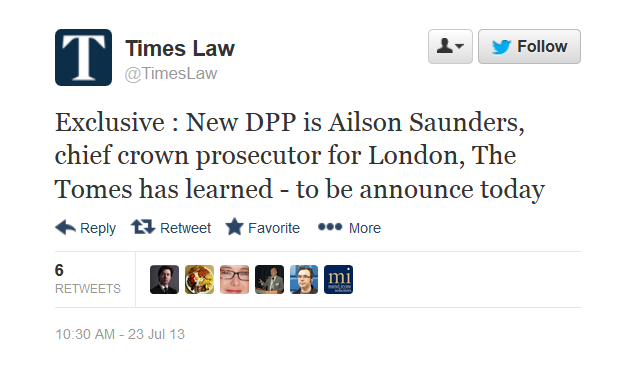 Saunders will become only the second woman to hold the post when she takes over later this year. The Evening Standard's website has the full story.