In the latest sign that all is not well at Tooks Chambers, Michael Mansfield QC's set has withdrawn at least one mini-pupillage scheduled for October. In an email sent to a student due to commence work experience (a screenshot of which is below), Tooks also reveals that there will be no placements available with its barristers next year…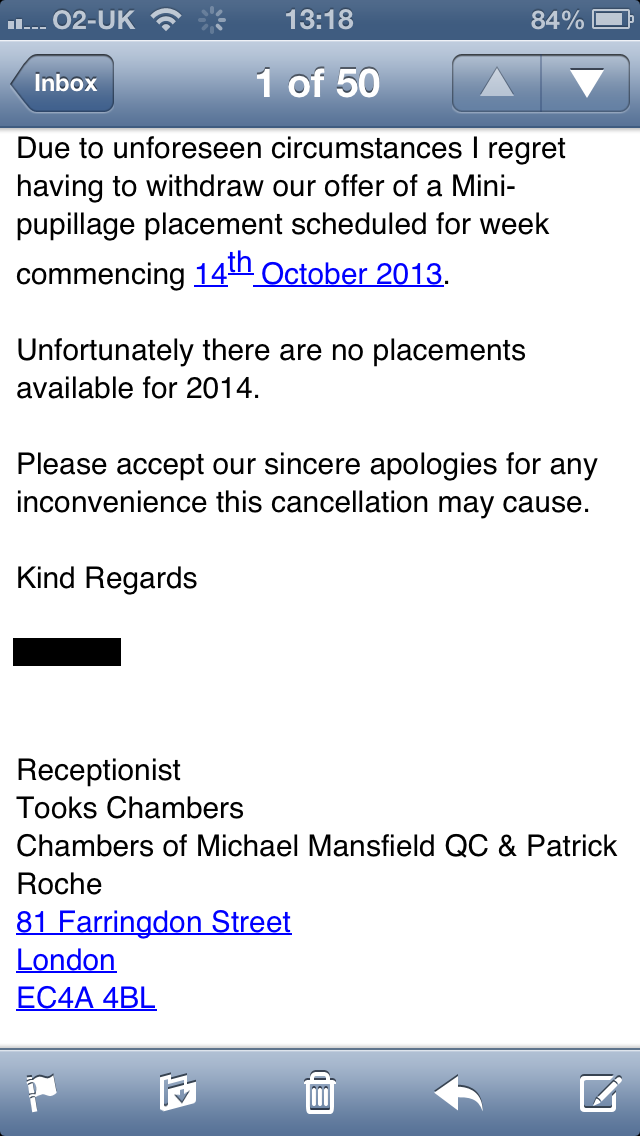 Since we received this email, a commenter on Legal Cheek has indicated that he has had the same experience.

Tooks declined to comment.
If any chambers are willing to step in and offer mini-pupillages to replace those withdrawn by Tooks, please get in touch ([email protected]) and we'll put you in touch with the relevant students.
UPDATE: Outer Temple Chambers is offering mini-pupillages to students who had theirs withdrawn by Tooks. Contact them on Twitter at @OuterTemple.