Dispatches from the GDL frontline: 'It's a weird atmosphere because half the people have training contracts and half don't'
The idyllic life of the undergraduate came crashing to a halt this week for thousands of wannabe lawyers as they begun the Graduate Diploma in Law (GDL). Among these poor souls are Edinburgh University philosophy graduate Josh Boyden and St Andrews French graduate Natasha Seel (pictured below) — who made the short journey north from Kaplan Law School's Borough campus to Legal Cheek's sumptuous Hackney studios to report on the terrible scenes they have witnessed…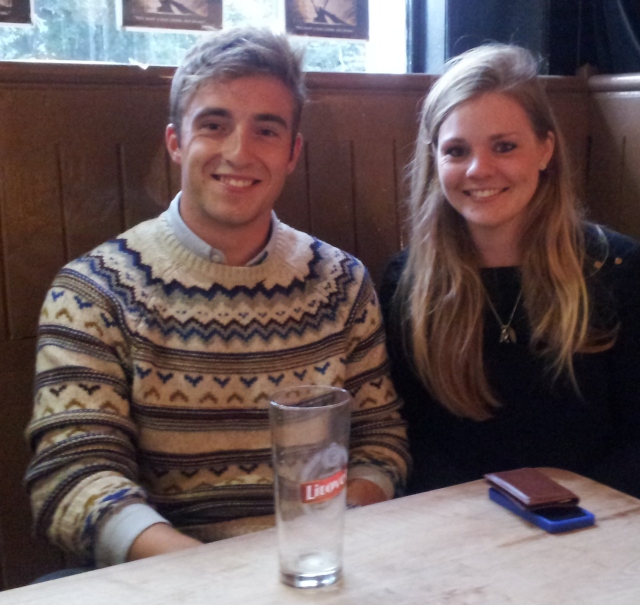 Well, that was the idea. As it turned out Boyden and Seel proved frustratingly upbeat — happy, even — about the new era they have entered into .
Part of this positivity stems from the vac scheme the pair recently completed at Bird & Bird, which, in requiring them to awake each morning and go to work, has helped to arm them for the rigours of the battle ahead.
Still, with neither having secured a training contract yet, the toughest challenge arguably still awaits. Both admit that the TC question weighs heavily on their minds and those of their fellow students — and indeed over the whole of their law school. "It's a weird atmosphere because half of the people have training contracts and half don't," says Boyden, who is anxiously waiting to hear back from firms on this critical issue.
Listen to the duo share their experiences in full with Legal Cheek's Kevin Poulter and Alex Aldridge — and explain why they reckon law is still a good bet relative to other graduate careers — in the podcast below.