Salford-based barrister Andrew Rosmarine has given a demonstration of how representing yourself in court can prove challenging even for an experienced barrister.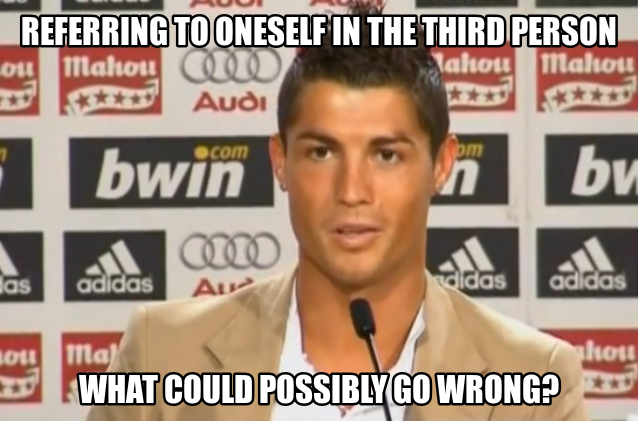 Mr Rosmarine's application for permission to bring judicial review of a decision against him by the Legal Ombudsman (LO) was made particularly memorable by the way he attempted to maintain objectivity by referring to himself in the third person throughout the hearing.

Having initially objected to this approach, the judge in the case, Mr Justice King, eventually relented.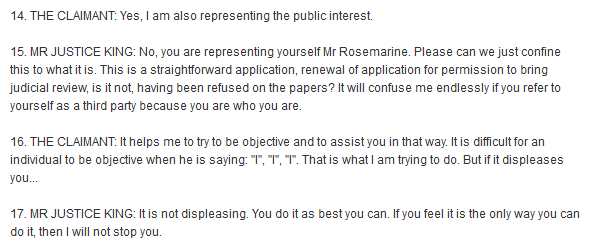 Accordingly, after this unfortunate incident with Mr Rosemarine's homemade bundle and a glass of water…
…a rather bizarre submission ensued, featuring passages such as this one: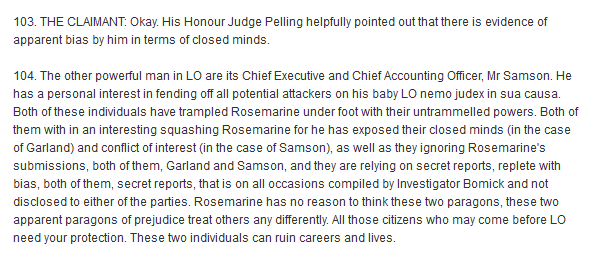 The full transcript is here, courtesy of CrimeLine.