Yesterday BPP chief Carl Lygo tweeted this photo of himself grinning next to a less delighted-looking Tony Blair. It was captioned: "Just had a meeting with @BPPLawSchool parent, Tony Blair. @BPP @BPPStudents great meeting". Soon after, Lygo deleted the tweet (a screenshot of which is below)…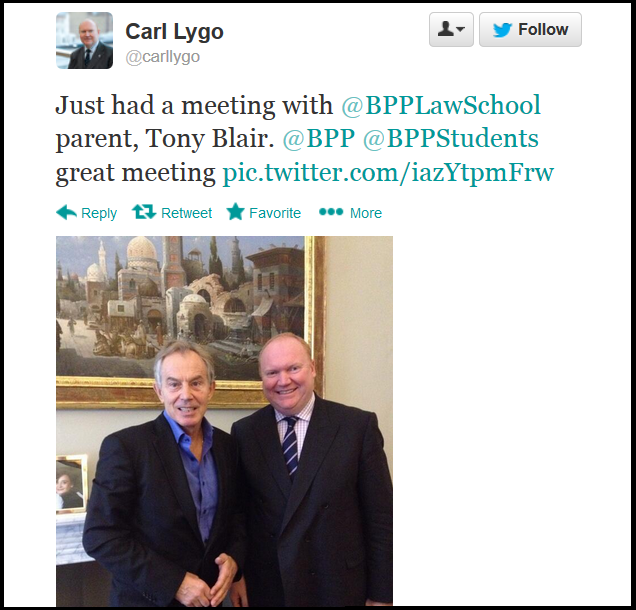 Both Blair's son, Nicky, and his daughter, Kathryn, are pursuing careers in the legal profession, although Lygo's tweet appears to be the only public reference to either of them studying at a particular law school.
According to a 2011 Evening Standard article, Nicky is training to be a solicitor. Meanwhile, it has been reported that Kathryn completed the Bar Professional Training Course (BPTC) last year and is searching for a pupillage.
Lygo told Legal Cheek that he deleted the tweet so as not to interfere with a story being prepared by BPP's internal PR team.