Last night, at the launch of a report on social mobility in the legal profession it was revealed that law school fees have left 65% of respondents to a Young Legal Aid Lawyers (YLAL) survey over £15,000 in debt (with 35% in over £35,000 worth of debt).
The young lawyers' earnings — as you can see from the screenshot from the report below — are lower than for many jobs which require no expensive postgraduate education, with 50% of respondents on less than £20,000 a year…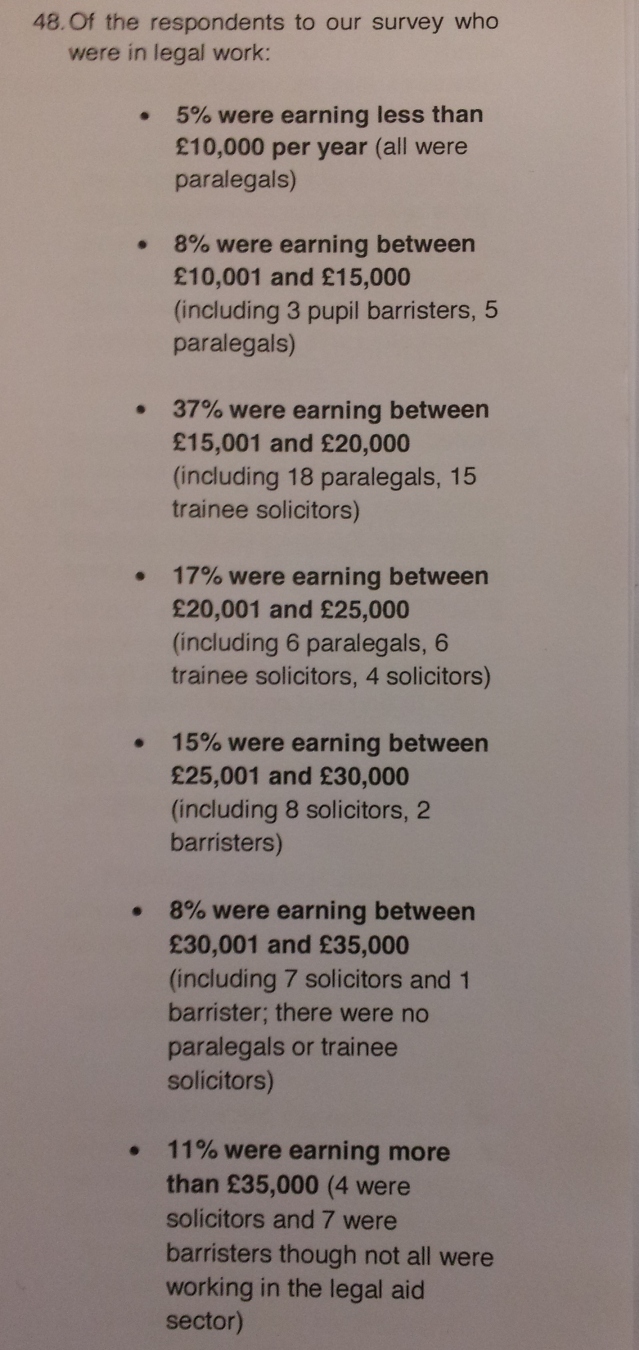 Which poses the question: is it worth being a legal aid lawyer anymore if you're not possessed of independent wealth?
On the basis of the sympathetic yet — dare I say it — slightly disengaged speech made by keynote speaker Lady Hale at the event yesterday, you have to wonder…
Lady Hale wishes the junior lawyers every success but apologies for the gloomy future #legalaidfuture

— YoungLegalAidLawyers (@YLALawyers) October 30, 2013
What's clear is that a lot falls on the shoulders of the current generation of young legal aid lawyers.
In the latest example of the use of creativity to battle the government's legal aid reform proposals, the YLAL are disseminating postcards addressed to Nick Clegg that remind the deputy PM of his responsibilities.
A cut-out-and-send version is below.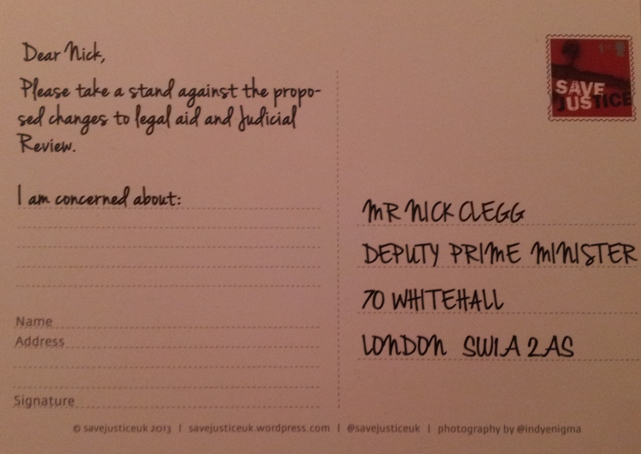 The full YLAL report, 'Social mobility & diversity in the legal aid sector: one step forward, two steps back', is here.