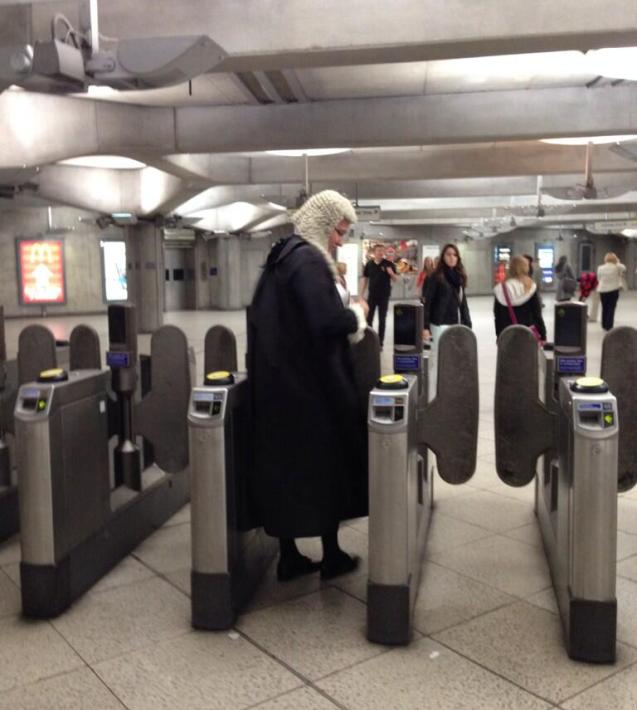 Yesterday was, of course, the first day of the legal year. As is tradition, the occasion was celebrated with a ceremony at Westminster Abbey. But first the invitees — a collection of top judges, lawyer-politicians and QCs — had to get there…in their full legal garb. Most took cabs…
Hardwicke Building's Brie Stevens-Hoare QC joins her chambers colleague, PJ Kirby QC (pictured above), on the Tube.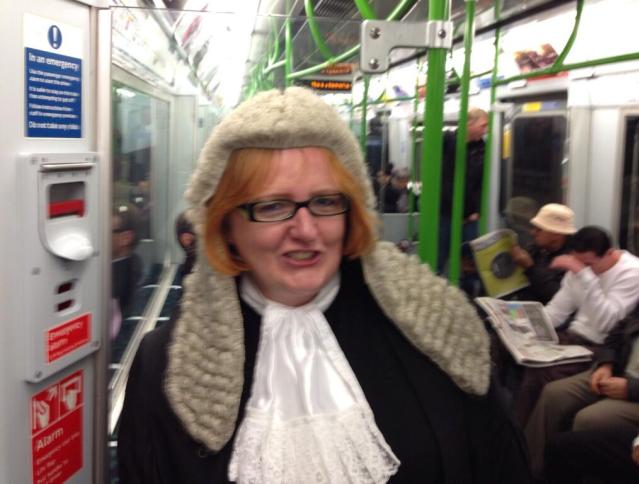 Meanwhile, Solicitor General Oliver Heald and Attorney General Dominic Grieve made the short journey from the Attorney General's Office to Westminster Abbey on foot.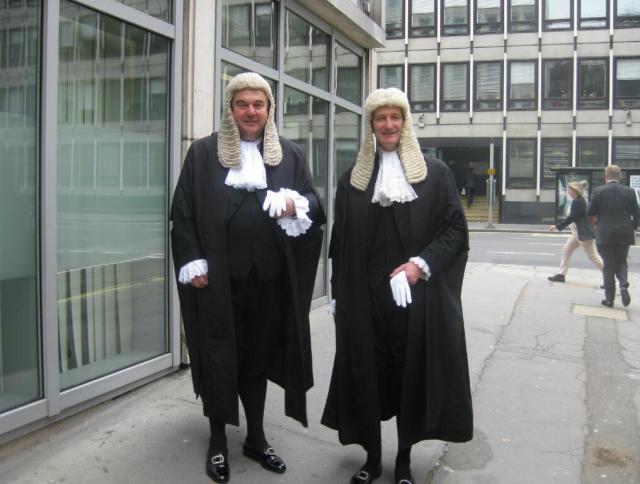 There, they came across a group of wig-clad men in red skirts.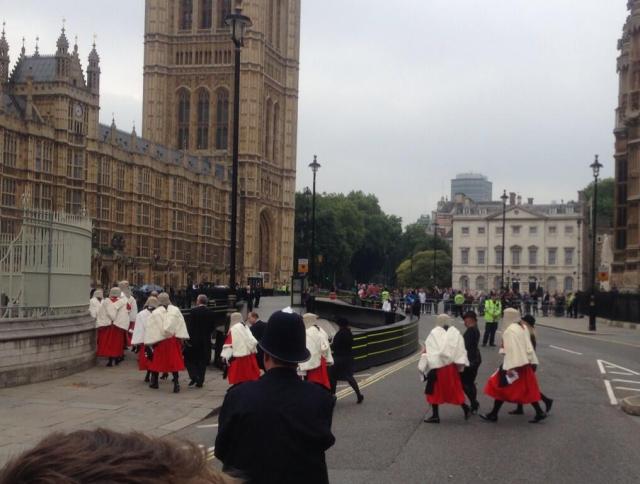 Inside a huge pagan fire orgy was already underway.
Only joking.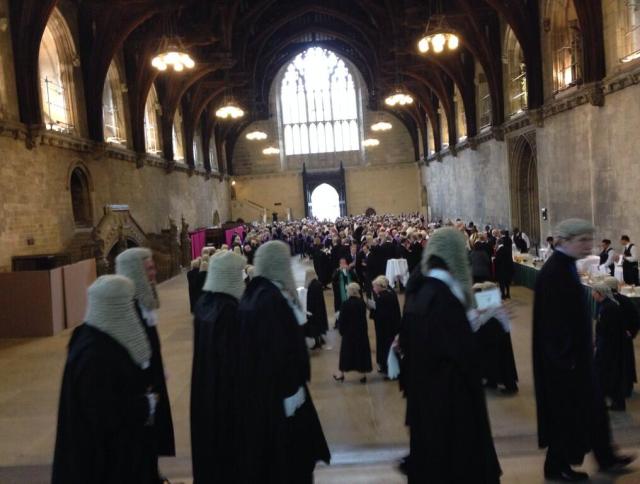 The queue was to shake Chris Grayling's hand, by the way.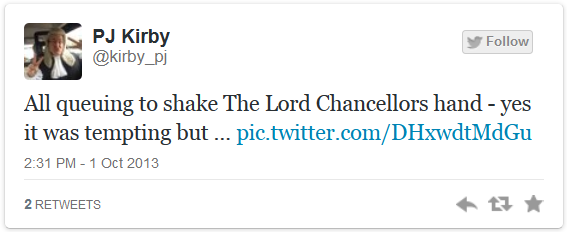 The 1 October Westminster Abbey service dates back to the middle ages when judges prayed for guidance at the start of the legal term. There is more information on the judiciary website.
Images by @PJKirby, @AGO_UK and @DomBlakey and SixSigma.