Black belt barrister promotes mixed civil practice through martial arts home video
A barrister uses Tae Kwon Do to demonstrate her toughness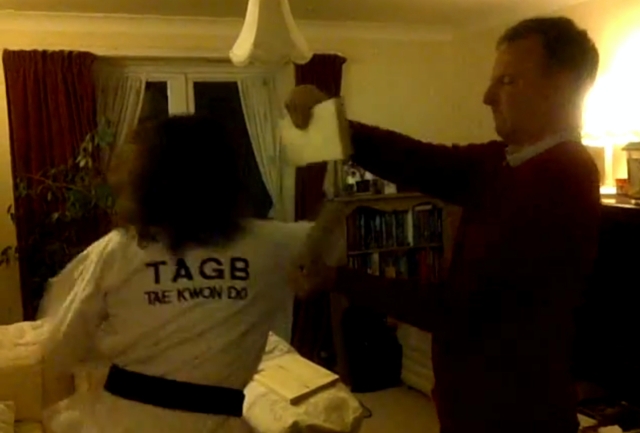 Civil barrister Sarah Robson of Alpha Court Chambers holds a second degree black belt in Tae Kwon Do. On her excellent website, she describes herself as "'Dangerous' — both in and out of court!". To support this claim she has produced an interesting video which we have broken down into animated gifs for your enjoyment…

Sarah's husband get things underway by presenting two pieces of one inch-thick pine to the camera, knocking them together to prove they are genuine.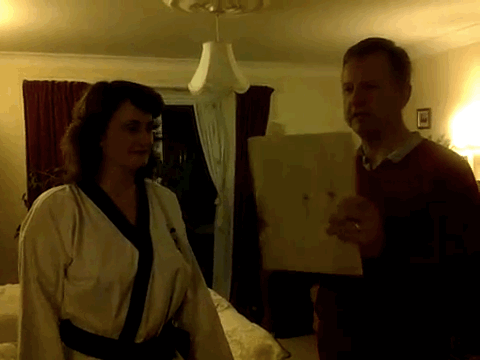 Sarah sets herself for a vicious elbow strike, while her husband braces for the impending impact.
A slight adjustment is required as Mr Robson looks on somewhat nervously.
Then in one swift movement Sarah snaps the wood clean in half, much to the relief of Mr Robson.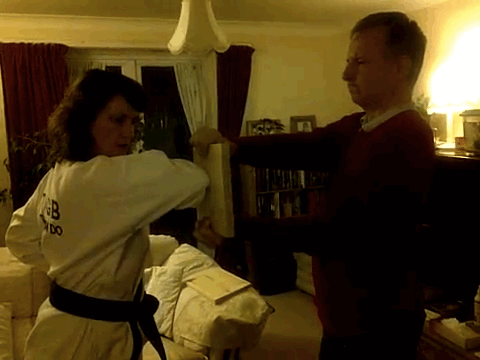 And finally…Sarah proudly faces the camera, while Mr Robson tidies up.
The full video is below.