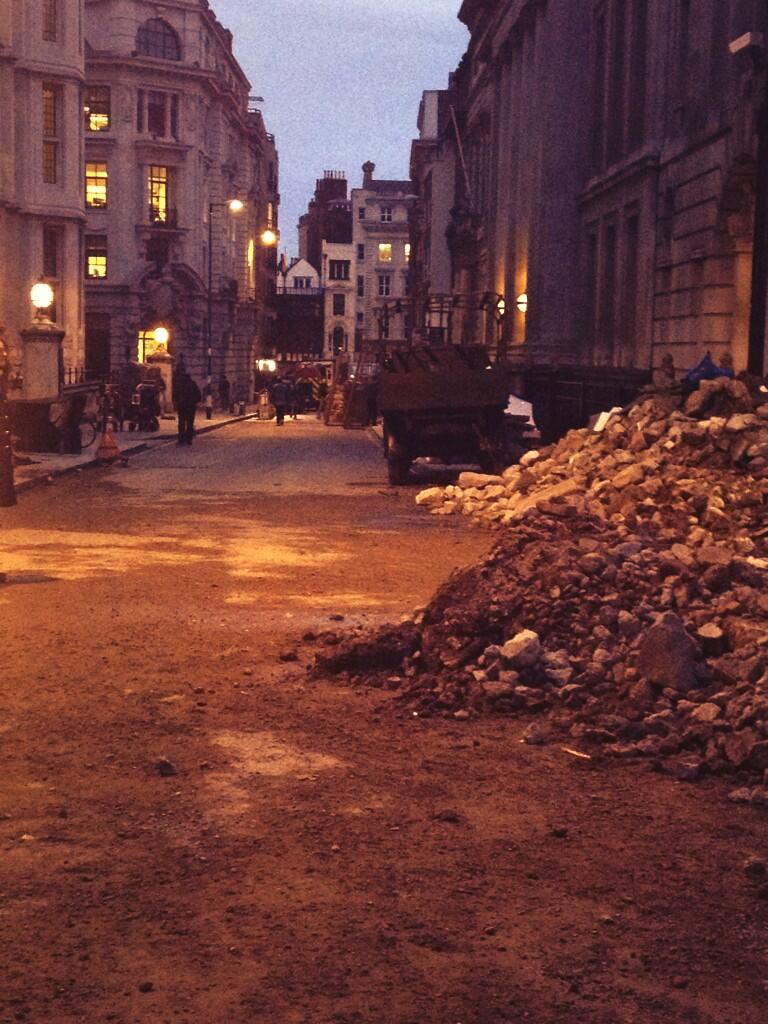 Chancery Lane has undergone an amazing transformation over the past few days as it provides the setting for upcoming historical drama The Imitation Game, starring Benedict Cumberbatch and Keira Knightley.
The devastation has made for an interesting commuting experience.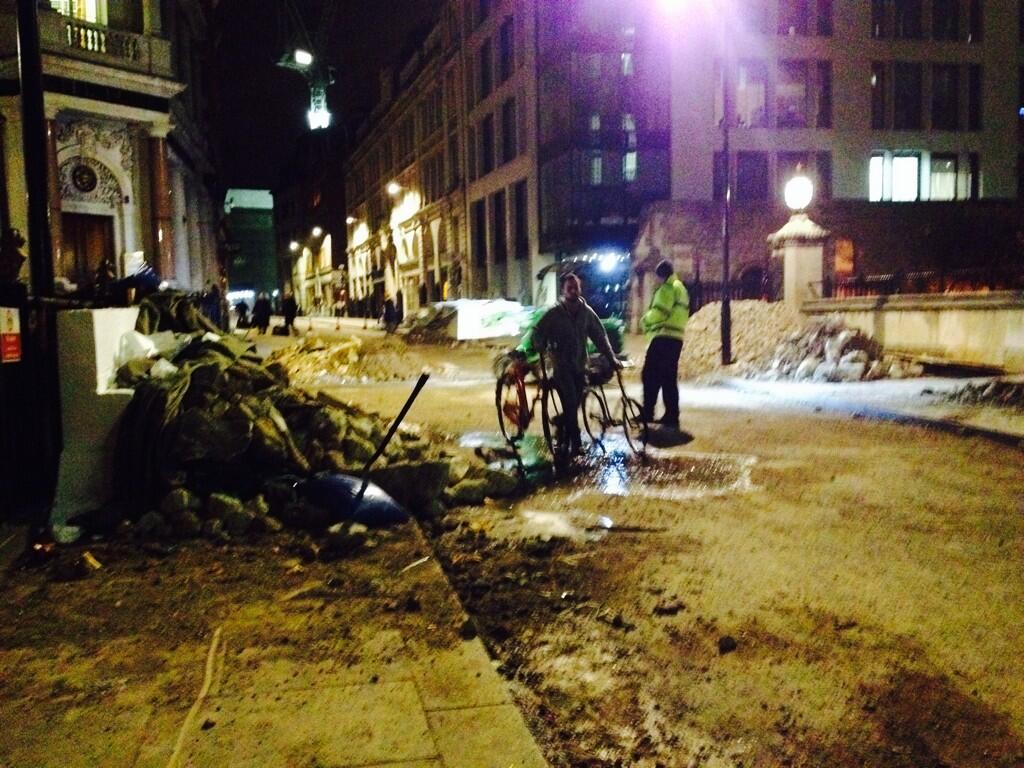 No! The entrance to the legal profession's favourite Wetherspoons is blocked!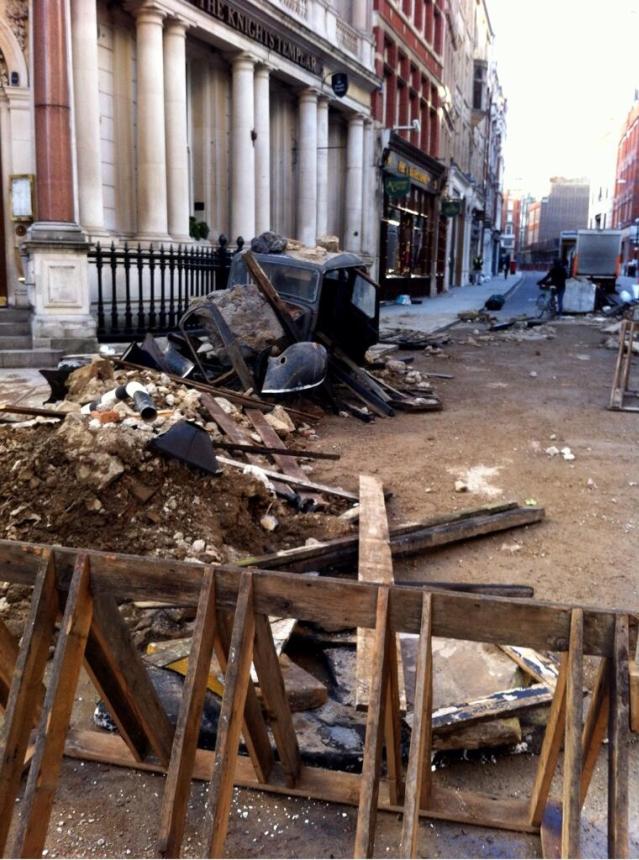 Disappointing to see Benedict Cumberbatch not wearing a helmet.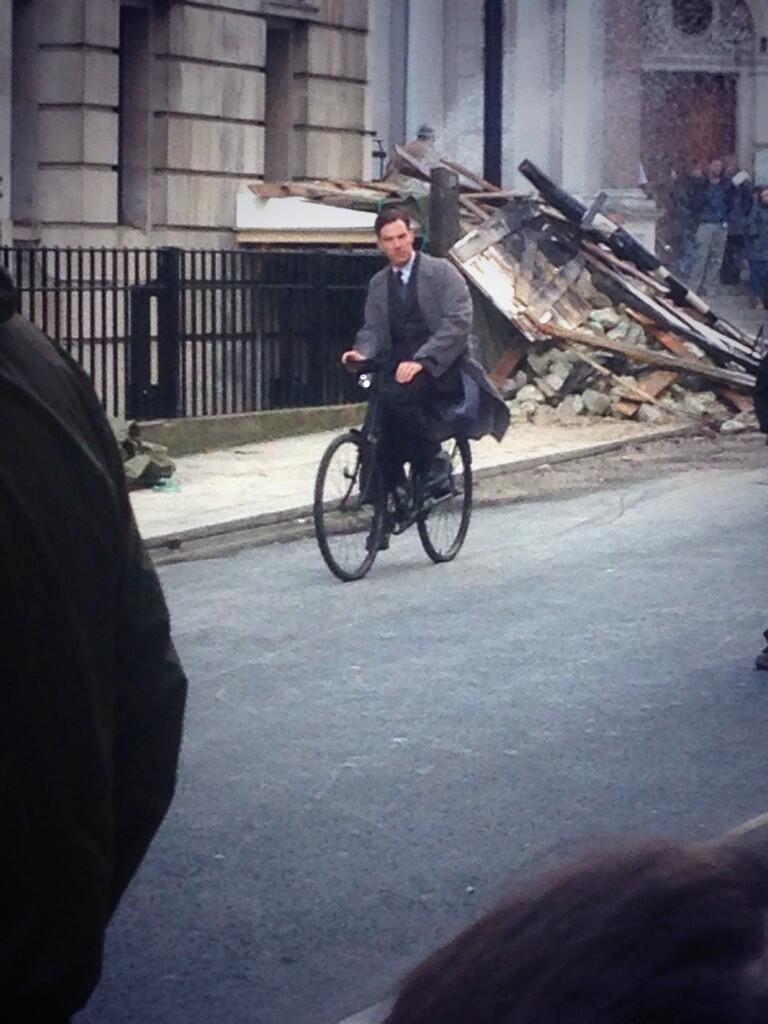 Especially with all that carnage dropping from the sky.
Don't you just hate it when you step on an unexploded bomb on your way back from chambers?! #WorldWarTwoProblems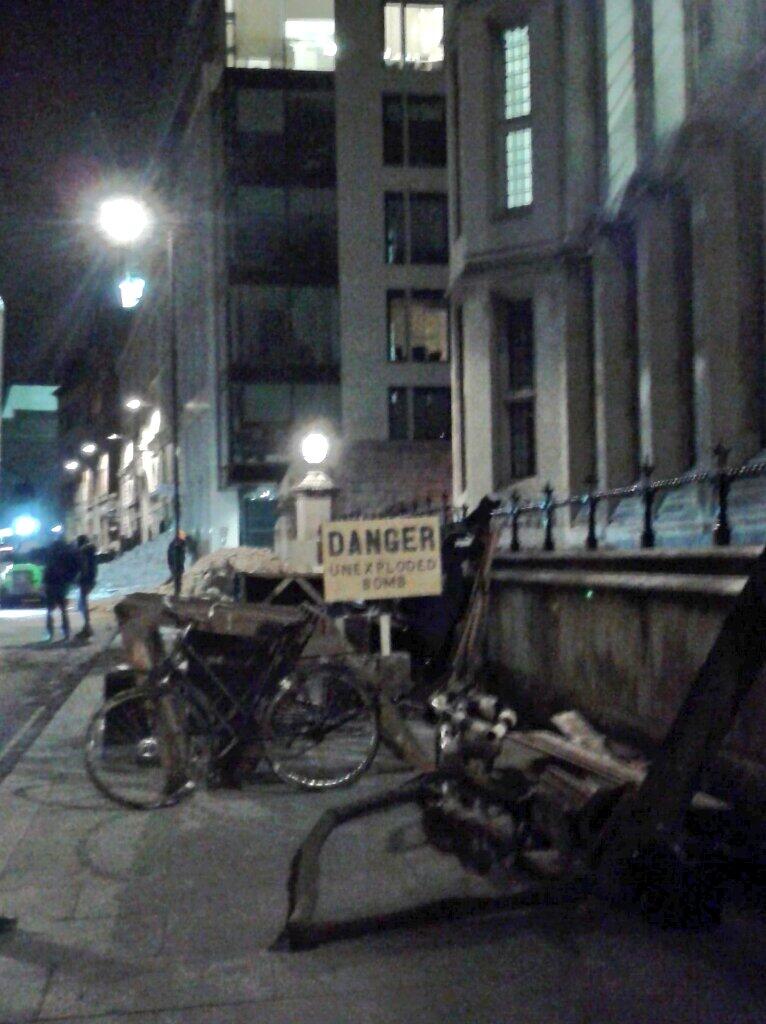 The Imitation Game is about mathematician Alan Turing, who helped crack the Enigma code during World War II. It is due for release in 2014.
Images by @honeyboywalter, @rosanna20736, @shannonrevel, @beckycraig666, @GauchoMartin and @MichealJBoyland.