EXCLUSIVE: A solicitor at leading law firm Kennedys is running a sideline selling law school notes to students online.
Operating under the names of 'GDL Guru' and 'LPC Guru', Helen Neale charges £69.99 per set of notes for the Graduate Diploma in Law (GDL) and Legal Practice Course (LPC).
The notes were taken by Neale during the GDL and LPC, which she completed between 2008-2010 before doing her training contract and going on to qualify as a solicitor at Kennedys' Sheffield office. Publicly available salary data states that Kennedys' newly qualified solicitors earn £58,000 a year.
Neale, who also has a degree in philosophy from Cambridge University, makes no mention of the fact that she is a Kennedys lawyer on either the 'GDL Guru' or 'LPC Guru' websites. But she does reveal her own identity, stating in the "legal" section of both sites that all the featured notes and materials "are copyright of Helen Neale 2010". Until earlier this month, Neale also listed 'GDL Guru' on her LinkedIn profile.

Pictured: GDLGuru.co.uk, through which Neale sells her "distinction-level" notes to students.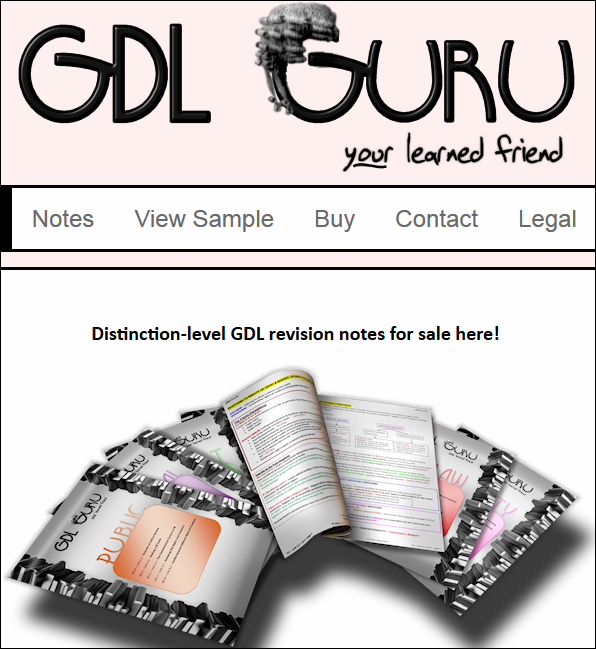 The success of GDLGuru.co.uk prompted Neale to launch LPCGuru.co.uk.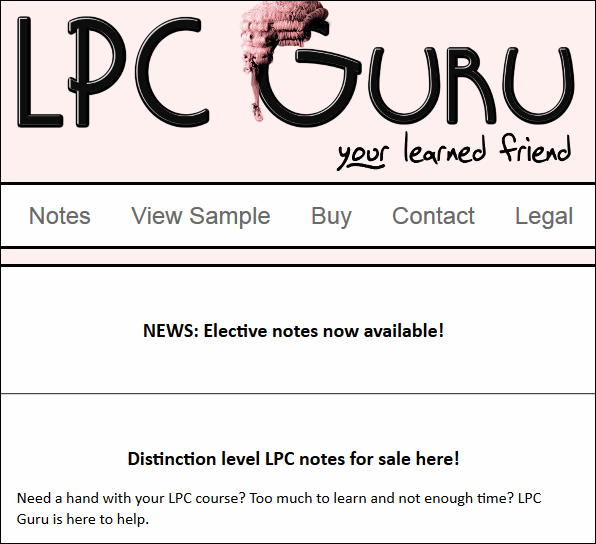 Both sites include a notice that guards against the "copying or redistributing of these notes without the author's permission". Students are warned that this would constitute "an infringement of UK copyright law". In addition, a disclaimer states that the notes "are not a substitute for the need to do your own work on the GDL/LPC course".

Neale did not respond to Legal Cheek's request for comment.
A representative for Kennedys said: "The firm aren't going to make any comment on this."