The law students of England and Wales have tweeted some amazing pictures of what they do in lectures…
No need to get out of bed, these days, with new iPhone feature FaceTime.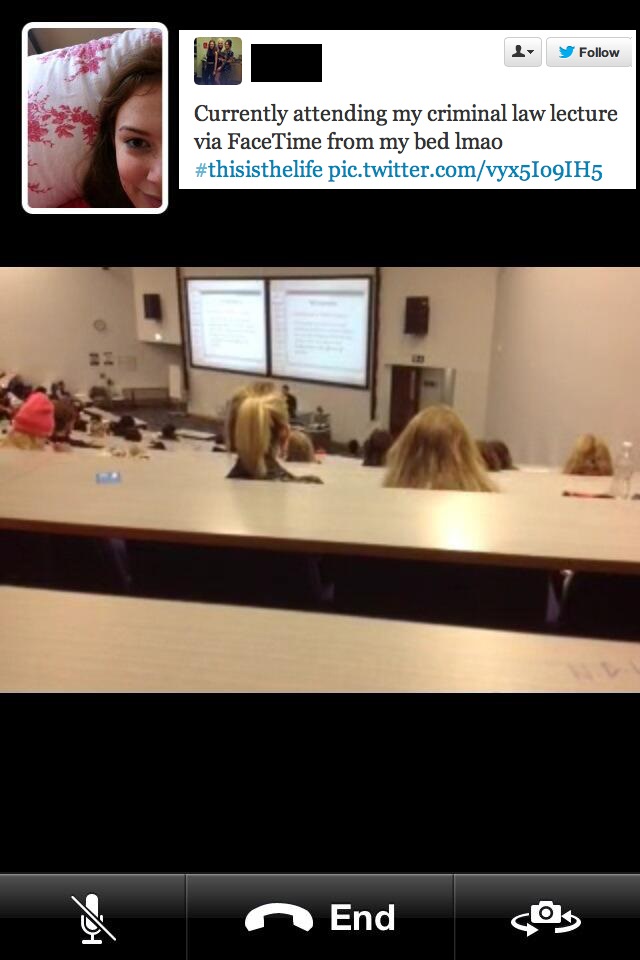 The Luddite alternative is to treat the lecture theatre like home and use it, respectively, as a dining room…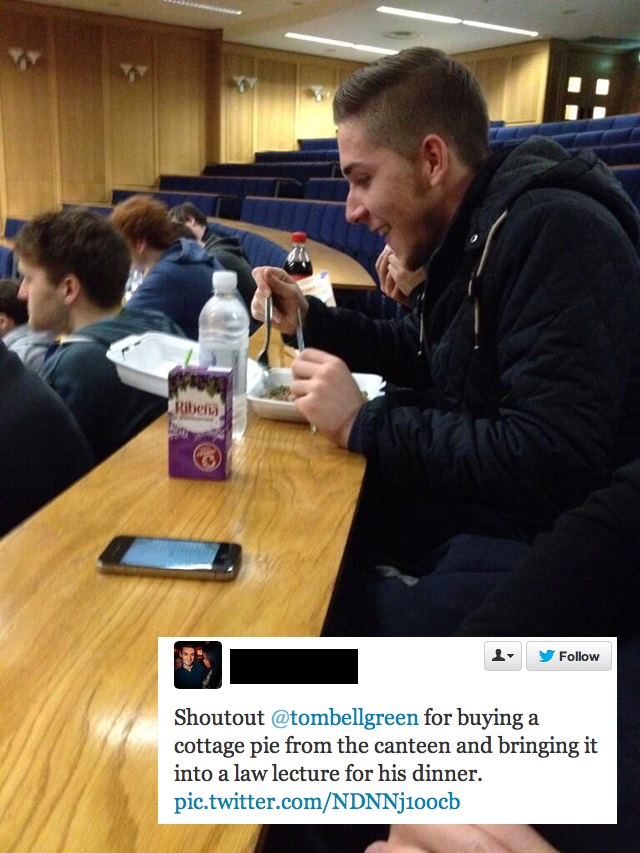 …and a bedroom.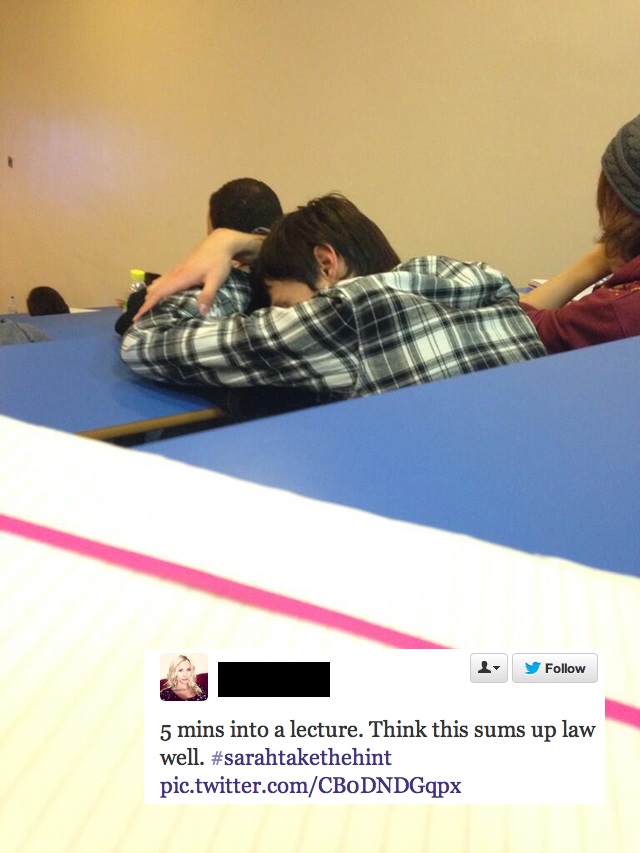 Unconsciousness is a theme in law lectures.
Can't sleep? Why not do some knitting?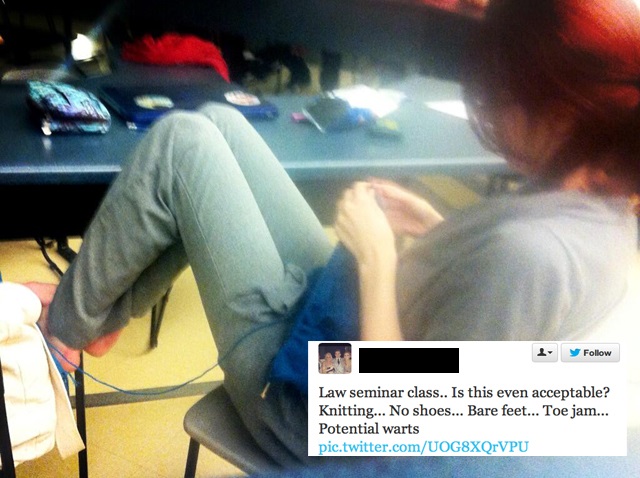 TV is another great way to pass the time.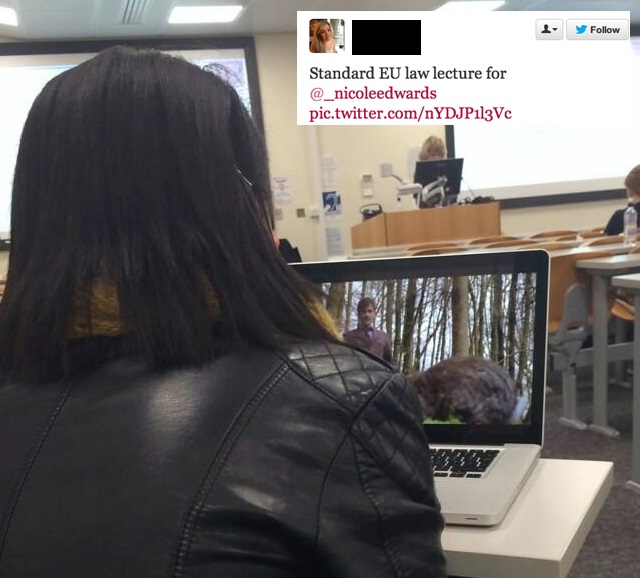 In business law, try Suits.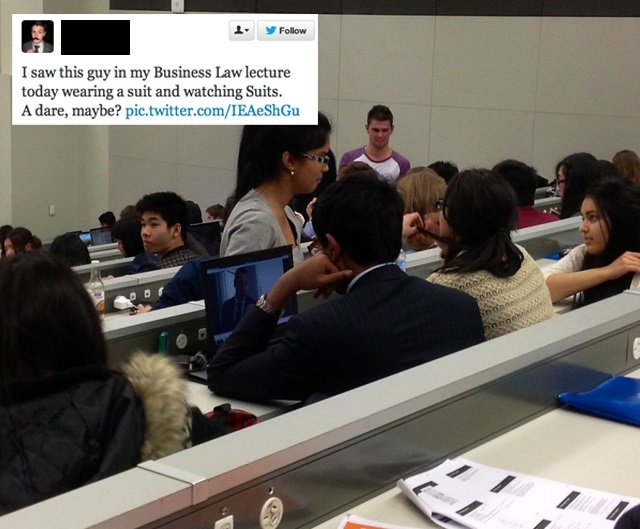 Jackass works well with crime.
Still bored? You could always try, I don't know, sketching a horse from a picture of a horse on your phone.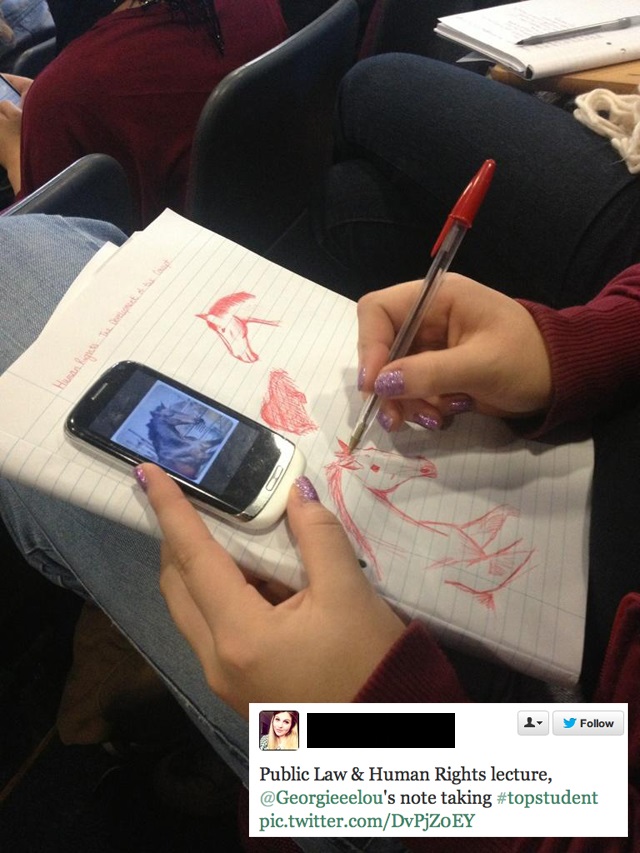 Time for another nap.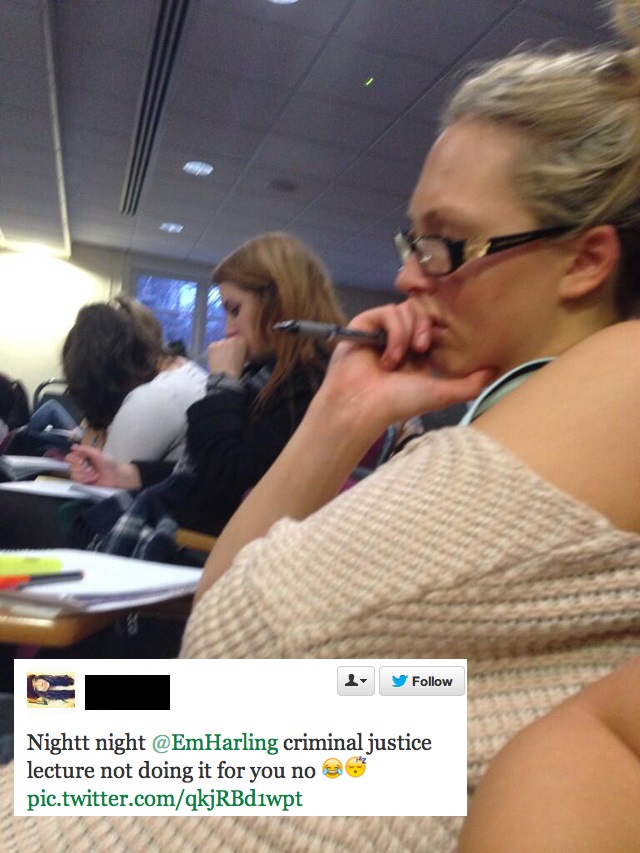 As sleep deepens, equine sketch memories blur with vague recollections of the lecture…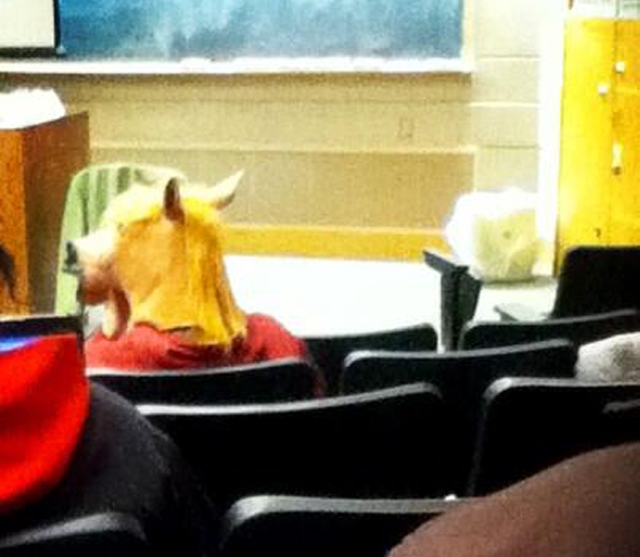 …as you enter an Alice in Wonderland-style realm where Perpetually Renewable Lease-themed Blackjack is played for eternity…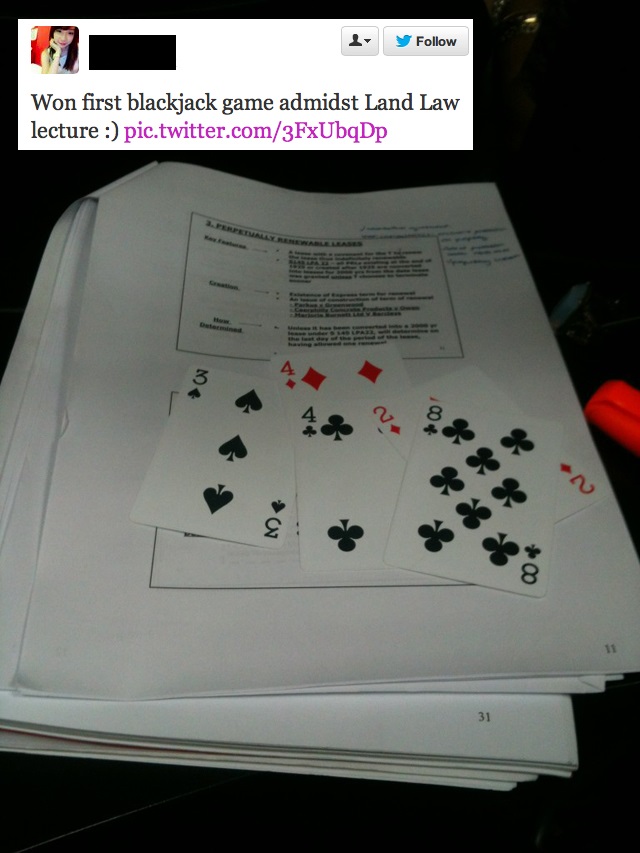 …while Premier League football stars explain Perpetually Renewable Leases.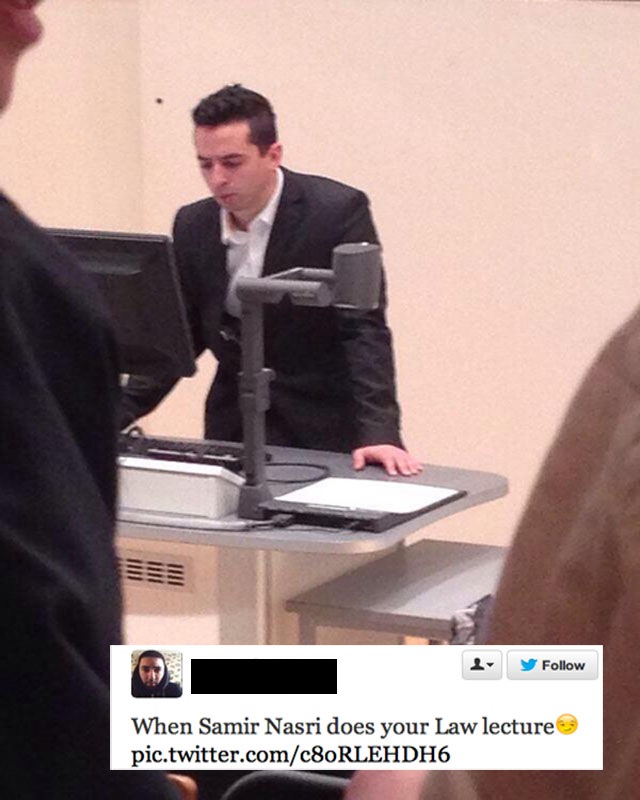 Isn't surreal dream-filled sleep wonderful!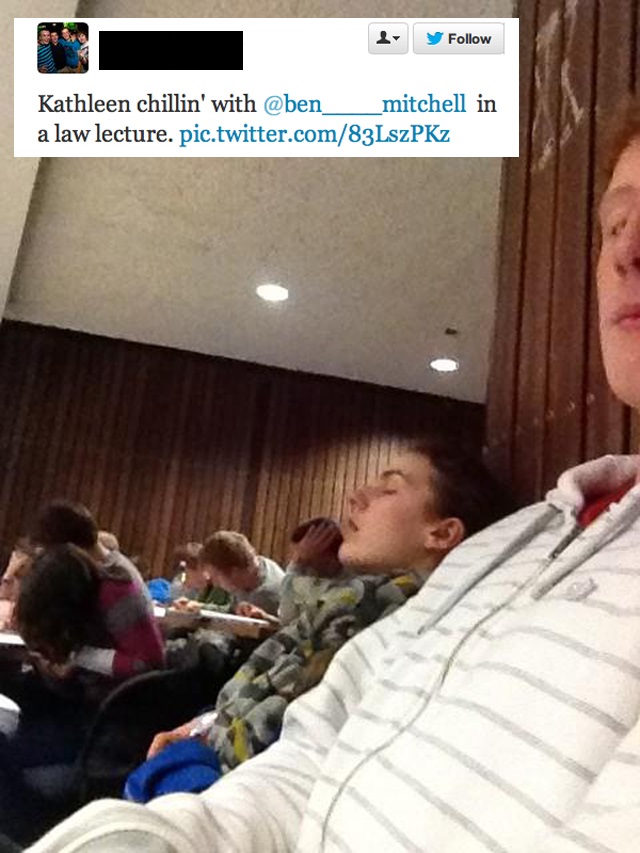 Aaarghh! Wake up, it's selfie time!