Songs do sound similar, Bristows' lawyer Simon Clark concedes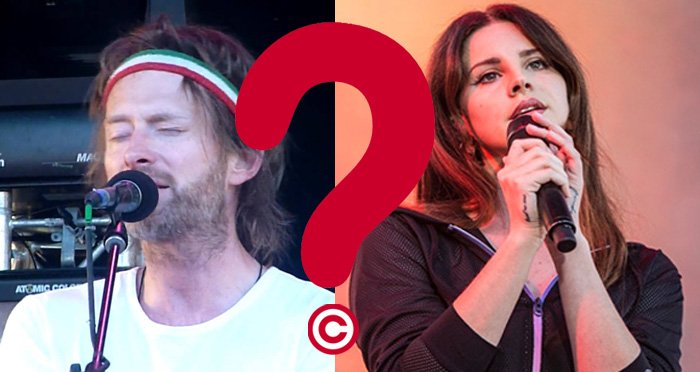 British rock band Radiohead and American singer/songwriter Lana del Rey have both hit the headlines this week, the pair embroiled in a sticky copyright dispute. Simon Clark, a partner who specialises in copyright at City law firm Bristows, thinks Lana del Rey may be in trouble here, conceding her song Get Free sounds substantially similar to Radiohead's 1993 hit Creep.
Lana del Rey, real name Elizabeth Grant, confirmed news of the lawsuit on Twitter, stating: "It's true about the lawsuit. Although I know my song wasn't inspired by Creep, Radiohead feel it was and want 100% of the publishing — I offered up to 40 over the last few months but they will only accept 100. Their lawyers have been relentless, so we will deal with it in court." Radiohead have not commented.
The legal dispute seems to have captured the attention of the social media masses. To give you a flavour of both sides, journalist Marie Le Conte, for example, was among the swathes of tweeters backing 32-year-old Lana, commenting:
if anything Radiohead should be thankful someone managed to make their music listenable

— Marie Le Conte (@youngvulgarian) January 7, 2018
Many, including singer Boy George, pointed out that Radiohead were accused of lifting the melody and chord progression for Creep from the song The Air That I Breathe, most famously recorded by pop/rock band The Hollies in the 1970s. The writers for both groups now share the rights to Creep — a fact that's raised eyebrows because sharing the rights to Get Free doesn't seem to be on Radiohead's agenda.
Radiohead got sued by The Hollies, because creep was a rip off of the air that I breathe. Now Radiohead are suing Lana Del Rey for ripping off creep.

It's like suing someone for breaking the window of the house you're squatting in.

— Gareth Icke (@garethicke) January 7, 2018
Despite the palpable Lana love, others do think the songs sound pretty similar:
It really does sound a lot like Creep though

— Tom Webb Tom Webb Tom Webb Tom Webb Tom Webb Tom W (@Treiziemesalope) January 8, 2018
I love lana but come on, it sounds EXACTLY the same..

— Kelly McMahon (@_CookieMonster_) January 7, 2018
There's been a lot of copyright lawsuits over the years, But @LanaDelRey's song "Get Free" is the same song as "Creep" by @radiohead. band is suing and rightfully. surprising no one in lana's people noticed https://t.co/iEwutmBnbT

— Sharon (@Oren__Sharon) January 9, 2018
To the untrained ear, spotting and analysing the use of copyrighted chord progression is no mean feat — even with the help of comparison videos like that embedded below.
Thankfully Clark, who made partner at Bristows in 2000, has a significant portfolio of copyright clients, including national newspapers, and was on hand to give us this helpful Radiohead/Lana del Rey explainer:
"The court will have to decide whether or not the writers of Get Free [Lana del Rey and two others] copied the music from Creep, or an important part of that song, and reproduced it in the recording of Get Free. If the similarity is entirely coincidental, then there can be no copyright infringement. However, the UK courts have recognised the concept of subconscious copying (effectively where you recall a song you have heard in the past and copy it without realising it) — George Harrison was found to have done this when he wrote My Sweet Lord, copying He's So Fine, a hit for the Chiffons."
If the court does find that copying took place, it must then be satisfied that an important part of Creep has been copied. The law on this is different in the United Kingdom and the United States (the case could be brought in either), but in the former only a "relatively short section of the tune and/or the chord sequence" need have been copied to satisfy the legal test.
But the question we surely all want answered is this: who is going to win? Clark tells us:
"While in a different key, the Lana Del Rey song does feature the same four-chord progression in the verses which are used throughout Creep. In my opinion, it sounds more similar to Creep than Creep did to the Hollies song. She says that Radiohead have already been offered 40% of the publishing income, which broadly matches the percentage of Get Free which features the same chord sequence. However, Radiohead are insisting on 100%."
So while Radiohead may be about to make a buck out of this legal action, do remember The Hollies are credited as Creep co-writers, meaning any compensation made may have to be shared.
While this legal action will prove a hindrance for Lana del Rey and her legion of fans, she's far from the first artist to be embroiled in copying claims.
Eminem, for example, brought legal action against a political party in New Zealand claiming it used a song in its campaign so similar to Lose Yourself that it broke the law. The judge agreed, awarding the claimants AUS$535,000 (£312,000) in damages late last year.
And who remembers the plagiarism claim made against Taylor Swift in 2015? The judgment, which threw out the case, included lyrics penned by the music star herself, such as: "the court is not saying that [the claimant] can never, ever, ever get his case back in court", a reference to Swift's hit We Are Never Ever Getting Back Together.
And, maybe there's more Radiohead copyright drama to come.
One social media user used the Lana del Rey dispute to suggest Radiohead are going after the wrong artist, claiming in a viral post that "Midnight Train by Sam Smith literally copied the chords,beat,rhythm and transitions" of Creep.
apparently Radiohead wants to sue Lana del Rey because Get Free sounds like their 100 year old song Creep but fail to realize Midnight Train by Sam Smith literally copied the chords,beat,rhythm and transitions. #RadioheadIsOverParty pic.twitter.com/2EkFuQp09F

— demetria (@lionheartdelrey) January 7, 2018