Fast-food chain joins likes of The Body Shop and Tesco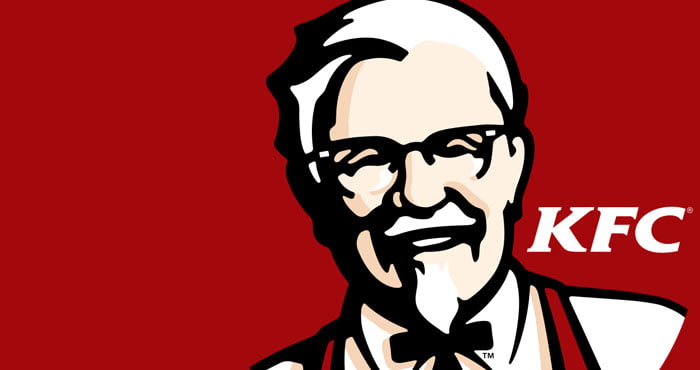 Fried chicken giant KFC will be teaming up with Eversheds Sutherland to launch its own training contract scheme, following in the footsteps of other major high street brands.
KFC's lucky first trainee will be taken on as a paralegal in the company's Woking office before they move on to training contract glory. You don't have to be a first-class or 2:1 graduate to apply, but the fast-food chain would prefer a candidate with paralegal/corporate experience. Since the job vacancy went live on LinkedIn, KFC has received more than 150 applications.
Sarah Nelson, KFC European legal director, told Legal Cheek:
"We were initially looking for a paralegal, but these days it is less and less likely that we would find one who is massively enthusiastic and driven and doesn't also want to be a fully qualified lawyer. We looked at the structure of our company and how global it is and saw there is such a huge amount of opportunity for a lawyer to grow and develop that it just made sense to have a trainee."
Training at an America chain known best for its calorie-laden food and Colonel Sanders logo is perhaps not your typical route to qualification. However, KFC is certainly not the only big-name brand offering solicitor-training positions.
If beginning your legal career at KFC doesn't quite whet your appetite but it is the high street that takes your fancy, sports brand Adidas offers one trainee position every two years. As well, Tesco and The Body Shop have training programmes.
If tech is more your thing, did you know Vodafone and Nokia both have a trainee scheme? As do energy and utility providers including BT, EDF Energy, E.ON and Virgin Media.
If you'd rather train at a public body, there are graduate opportunities here too.
Aside from the Crown Prosecution Service, there's also the Government Legal Department, Her Majesty's Revenue and Customs, and councils including: City and County of Swansea, Coventry City Council and North Yorkshire County Council. The BBC has its own trainee scheme too (as does ITV). Pharmaceutical company GlaxoSmithKline and Mercedes-Benz round off our 'interesting in-house training contracts' list.
But for those fascinated by deep-fried chicken, KFC's first-ever training contract may be your best bet. Legal Cheek has touched base with McDonald's and Burger King to find out if they are planning to follow KFC's trainee lead. Unfortunately, we're yet to hear back.
---
UPDATE: 16:10 Tuesday 30 January
Fellow fast-food chain McDonald's has now replied and informed us they offer training contracts too. A McDonald's spokesperson said:
"In the last four years, two lawyers have completed their training contracts whilst in our team and we have one current trainee. We have partnered with a number of different law firms to provide these training opportunities, most recently Morgan Lewis."