Top QC concerned there may be a pattern of under-representation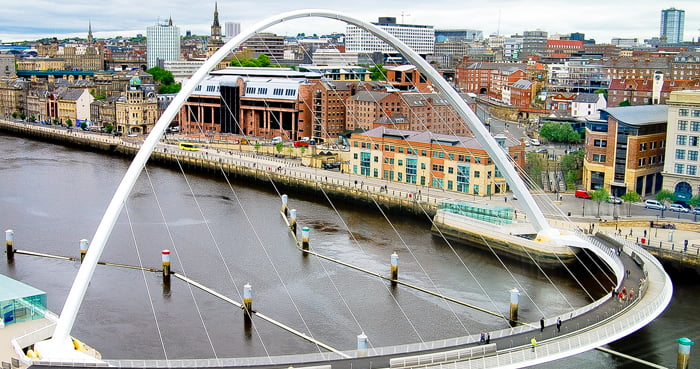 Barristers who ply their trade in London are far more likely to secure silk than their peers up North, according to new figures.
The stats, released by the commission in charge of QC appointments, show that 272 lawyers put themselves forward for consideration in 2017. With 119 eventually given the nod, this equates to an overall success rate of 44%.
Now Nigel Poole QC, head of Manchester's Kings Chambers, has analysed the appointments geographically and produced some rather eye-catching results.
The personal injury barrister, writing on his Learned Friend blog, reveals that the combined success rate of Northern barristers was 21%, compared to a much higher rate of 50% in London. Poole, commenting on the figures, concludes that a barrister practising in London and who applied for silk in 2017 was "two-and-a-half times more likely to be successful than a barrister from up North".
It's worth pointing out the sample size is much smaller in the North (24) than it is in London (187). The highest success rate was in the South West, 63%, though the sample size was smaller still (eight). Overall, the outside-of-London success rate is 32%.
"Approximately 2,000 barristers practise in the North of England and the standard of advocacy and advice there is very high," Poole told Legal Cheek. "My impression, however, was that Northern barristers were under-represented in the annual list of appointments to silk." He continued:
"The body responsible, QC Appointments, has very helpfully provided evidence that does show that in 2017 London barristers were two-and-a-half times more likely to succeed in their silk application than barristers from the North. It is possible that this is a one off… If there is a pattern of under-representation then the reasons for that should be investigated."
In December, when the identities of the new silks were first revealed, Legal Cheek reported that 18 lawyers from ethnic minority backgrounds had secured silk, the highest number ever recorded. Moreover, success rates among 2017 female applicants were also on the rise. From 50 hopefuls, 32 were successful (64%), a notable improvement on 2016's 55% and 2015's 52% results.