Exclusive: 17,565 women compared to 8,510 men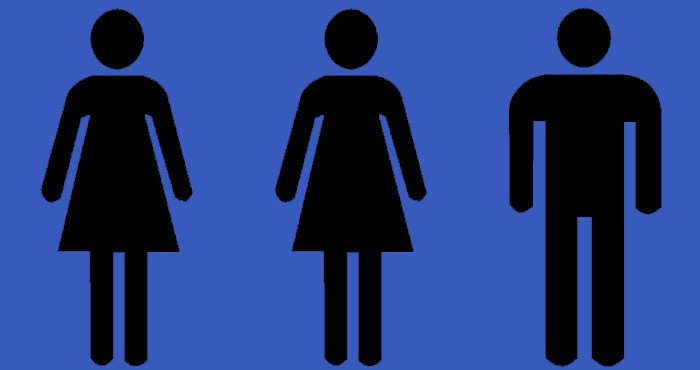 The number of women who have accepted a place to study law this academic year is more than double the number of men who have done the same.
Though the percentage of women studying law has been steadily increasing for years, this is the first time this two-to-one ratio has ever been reached. To break the figures down, of the 26,075 students who accepted a place to study law in 2017 8,510 are men (33%) and 17,565 are women (67%), UCAS data shows.
This vindicates Legal Cheek predictions made last May, when we exclusively reported that the number of applications to study law made by women had risen to more than twice the number of men. We revealed at the time that as of UCAS deadline day last year 130,640 applications were submitted to study law: 87,780 of these were made by women and 42,860 by men.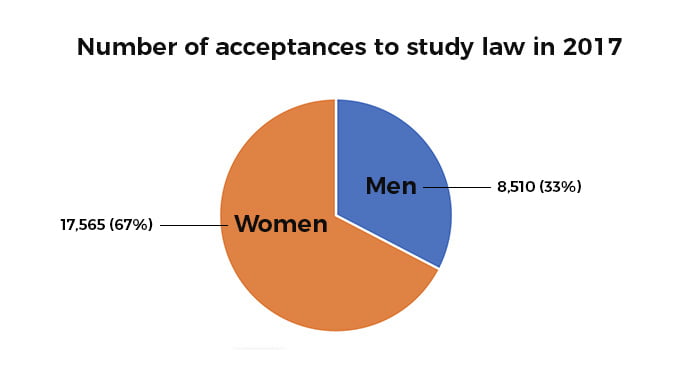 The percentage of women studying law at UK universities has been slowly eating into the percentage of male counterparts for at least the past decade. Five years ago, the percentage of new female students was 64%, rising to 65% in 2014 and by 2016 the figure was 66%.
The reason for this trend is because more women, as opposed to less men, are applying and then accepting law school places. The number of male acceptances has stayed around the 8,000 mark since 2009, while the number of women has increased by 28%, from 13,725 to 17,565, in that time.
Given the disproportionate number of women being churned through university law schools, it's perhaps unsurprising this is reflected in the gender balance of young solicitors.
Law Society statistics show that 62% of solicitors admitted to the roll in 2016 are female. Overall, however, Solicitors Regulation Authority (SRA) research shows male lawyers do still outnumber female lawyers, while the percentage of female partners is only about a third.