Overrepresented among pupils, barristers and QCs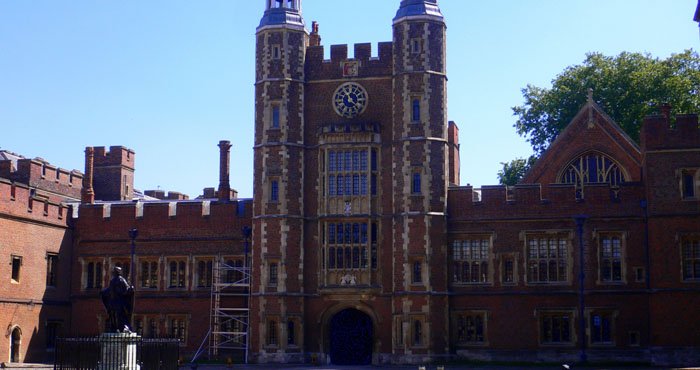 Sixty-three percent of the barristers asked what type of school they attended have not given an answer. And, pretty shockingly, even if every single person that didn't answer did go to a state school, the privately educated would still be overrepresented.
The startling statistics show that, of the small percentage of people that actually answered the question, about a third were independent school-educated. Overall then, including the 63% of barristers on which there's no information, 12% went to private schools. That's almost double that of the United Kingdom as a whole (7%).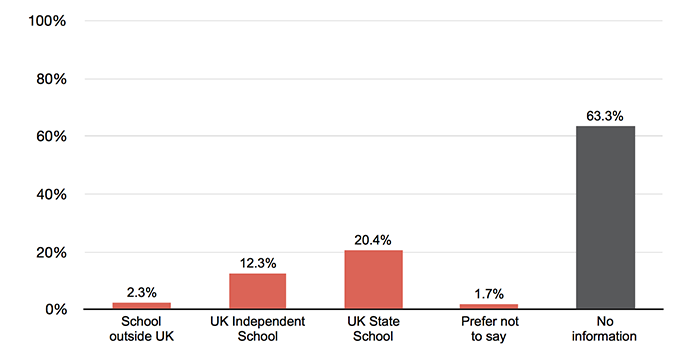 The most forthcoming with their schooling status were pupil barristers, who provided data in 67% of cases. Interestingly, they're also the most likely to have attended a state school: 45%. At the practising bar, data was collected only from 36% of respondents; 21% of practising barristers were state school-educated. QCs were the least forthcoming, just 20% giving data. And, perhaps unsurprisingly, QCs are the least likely of all the groups to have come through state education: 8%.
But why is the response rate so low? Have barristers actively chosen not to answer the question, or is it just the product of laziness? Unfortunately, even the Bar Standards Board (BSB), which released the statistics, isn't sure. A BSB spokesperson told us:
"Our diversity data merely reports on the information we hold about how barristers responded when answering these questions. It is true that the number of barristers not answering the question about the type of school they attended is high in comparison to the data we hold about other characteristics, but we cannot speculate on why this might be."
Other interesting takeaways from the statistics, released today, include the ages of trainee barristers.
For those keen to don a horsehair and gown, the most standard (and perhaps ideal) route into the profession is: degree, Bar Professional Training Course (BPTC) and, fingers crossed, a pupillage offer in your first round of applications. If you're lucky enough to blitz the process like this, you could be a pupil by 22 and qualified by 23.
However, the new statistics show the vast majority of pupils (323) are older than 25, with just 96 younger than that. Percentage-wise, that means just 22% of pupils are younger than 25, while your chance of actually practising at the bar at this tender age is a measly 3%. The response rate for the age at the bar question was 82%.
Readers may also be interested to know that the proportion of women at the bar has increased by half a percentage point since last year. Women now make up 37% of the practising bar (though female pupils actually outnumber male pupils 52 to 48). The percentage of barristers from ethnic minority backgrounds has also increased by half a percentage point, to just shy of 13%.