But many silks disagree
A number of the country's top QCs have moved to defend barrister turned Judge Rinder star Robert Rinder, after one criminal law silk said the ITV show "denigrates the job and the law".
Speaking to Legal Cheek, a trio of QCs sought to quell the Rinder-directed fire set alight by criminal lawyer Robert Marshall-Andrews QC, a tenant at Carmelite Chambers. He is quoted in the Mail Online as saying:
"Barristers shouldn't be reality stars… I deprecate it and don't understand how it's allowed."
Marshall-Andrews, who moonlights as an author when he's not defending criminals, reportedly described the barrister job as "sacrosanct", adding: "You can't take barristers seriously if they go on Strictly and behave like this."
The ex-Labour MP, speaking at an event to launch his latest novel, Dump, added:
"Years ago, I was doing some training with the California Bar Association. We mocked up a criminal trial to show the American lawyers how we cross-examined in an English court and we wrote to the Lord Chancellor Lord Hailsham to ask if we could wear wigs and he said No! That wasn't even for a TV show and is how it should be. What does Rinder think he's doing? It denigrates the job. You should be above these things."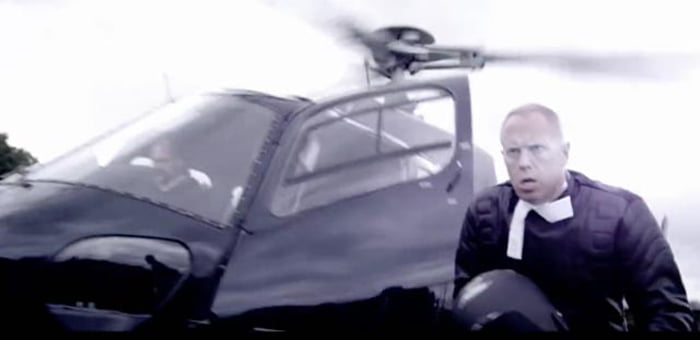 But, 73-year-old Marshall-Andrews' thoughts don't seem to reflect those of the whole profession. PJ Kirby QC, a tenant at Hardwicke Chambers, for one is less Rinder-riled. While he does concede the TV show isn't an accurate representation of a court hearing, he tells us:
"Judge Rinder does show how one has to focus on the real issues in the case. I do not think he is making a mockery of the law. The civil courts are there to resolve disputes… Judge Rinder is showing how small disputes can be resolved."
He adds: "I don't understand the criticism of him going on Strictly. Obviously he was only chosen because of Judge Rinder. Despite my refined forms of dad dancing I don't think they'll be calling on me."
James Turner QC, a criminal lawyer, like Kirby isn't as appalled by Rinder as Marshall-Andrews seems to be. He's not a fan of the reality TV show because he often disagrees with University of Manchester law graduate Rinder's decisions, but: "As long as people realise it's simply entertainment and not a real court I don't think that it brings the profession into disrepute."
Brie Stevens-Hoare QC goes one step further, admitting she's a fan of the "accessible and entertaining insight into dispute resolution" that Rinder provides. "The tone is so clearly driven by entertainment and humour that it avoids the danger of other judicial characters like the ethically dubious Judge John Deed," she thinks, adding that "no one would think judges act just like Rinder".
We agree, and are happy to report the Rinder-Legal Cheek love is reciprocated, as this video shows: