Faiz Siddiqui was seeking £1 million for lost legal dream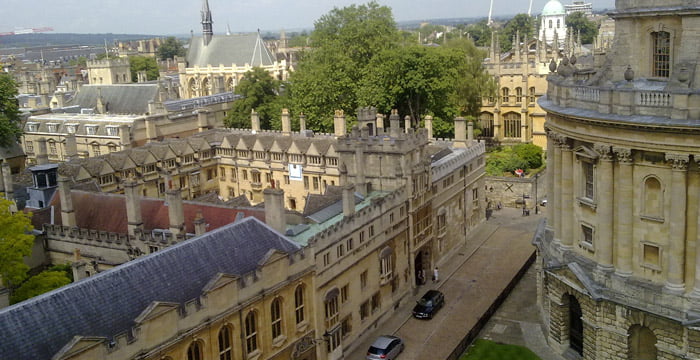 An Oxford University graduate who claimed "inadequate" teaching cost him a lucrative career as a high-flying lawyer has had his case dismissed by the High Court.
Faiz Siddiqui, who studied modern history at the prestigious university's Brasenose College, had argued that his failure to bag a first class degree prevented him pursuing a career as a solicitor at a US law firm or as a high-earning tax barrister. The 39-year-old, who was eventually awarded a 2:1, also claimed he was suffering from "insomnia, depression and anxiety".
In a judgment handed down yesterday afternoon Mr Justice Foskett said he was not convinced the teaching was "negligently inadequate". He continued:
"Now that it has been shown that the litigation has not had this effect, it is to be hoped that he [Siddiqui] can re-focus, perhaps lower his expectations at least for the time being and start using his undoubted intelligence to create a worthwhile future for himself."
Despite claiming loss of earnings of at least £1 million against his former uni, Siddiqui's legal career got off to a flying start — with the Oxford grad doing his training contract at elite magic circle player Clifford Chance.
Post-magic circle, Legal Cheek understands that Siddiqui worked in the tax departments of a number of law firms and completed his masters in taxation at London's Institute of Advanced Legal Studies.
In his conclusion, Foskett said that he recognised that his decision "will come as a great disappointment to the claimant given the investment of time and effort he has made to pursue it." He also heaped praise on both parties' legal teams, adding:
"This case has been exceptionally well argued, both on paper and orally, by Mr Mallalieu [4 New Square] and Mr Milford [11KBW] and I am extremely grateful to them for their assistance."
Read the judgment in full below: