#MeToo movement has diluted sexual harassment stigma but 11KBW tenant says bringing legal claims remains tricky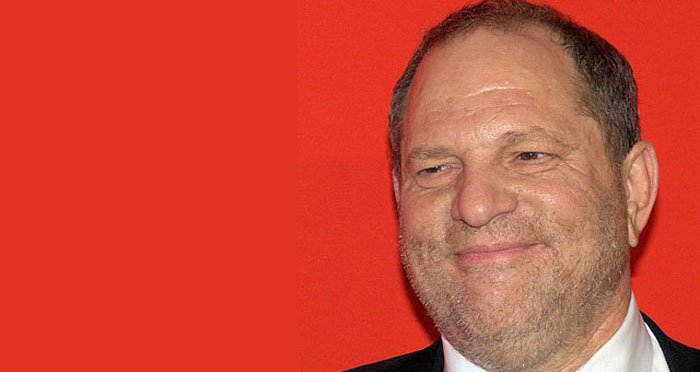 A barrister and actress who met at a recent Royal Court event on sexual harassment in the world of theatre have told a roomful of lawyers that while employment law might have become "topical" and "glamorous" in the post-Harvey Weinstein scandal era, there are plenty of legal — and cultural — barriers to confronting harassment in the workplace.
Harini Iyengar, a tenant at 11KBW, met actress Jennifer Greenwood at an emotive performance of 150 true stories of sexual harassment submitted by people working in theatre, and then read by actors. "I've been reading sexual harassment cases for 18 years," Iyengar said, "but when I got on the District Line on the way home from the event, I felt like I was going to cry." Greenwood — who is a member of the women's committee of the actors' union, Equity (don't worry, nothing to do with trusts!) — later revealed: "I did cry; it was very emotional."
Friendship formed, the pair gathered in Iyengar's chambers on Tuesday evening to address lawyers from the magic circle and beyond on the legal and practical implications of sexual harassment in the workplace, which research shows is experienced by 52% of women.

While the law has sat largely unchanged, the past few decades have seen the culture in which this law operates transformed. The culmination of these cultural changes — such as women being better respected at work and society's increased understanding of trauma — has led to the #MeToo and #TimesUp movements. These have not only diluted sexual harassment's stigma but have had a big impact on how employment law is perceived by the public. Iyengar explained:
"My once 'boring' practice as an employment barrister has suddenly become glamorous. It's very exciting when something you've been working on and interested in for years suddenly becomes topical and of interest to the public."
11KBW's Sexual Harassment in the Workplace seminar lost all feeling of 'glamour', however, when Iyengar went on to consider the heap of technical issues facing complainants, the organisations trying to investigate those complaints, and the lawyers involved.
There are problems with confidentiality: if Employee A claims they're being harassed, the boss may wish to inquire about this with Employees B, C and D, but that can jeopardise the anonymity of the woman (or man) who has made the complaint.
Often instances of sexual harassment take place outside the workplace or after hours which means that evidence to support allegations is scant.
If allegations are about historic incidents, these may be difficult for an employer to investigate because people have left the organisation. Plus the incredibly short, three-month limitation period for employment tribunal claims can act as a block to such past allegations.
But what really came through in the seminar is that though the problems with evidence which the law throws up are real, culture is still a huge stumbling block. The workplace's awkward power dynamic can make reporting difficult, bad behaviour is sometimes shrugged off as 'workplace banter', and victims fear ramifications for their career progression.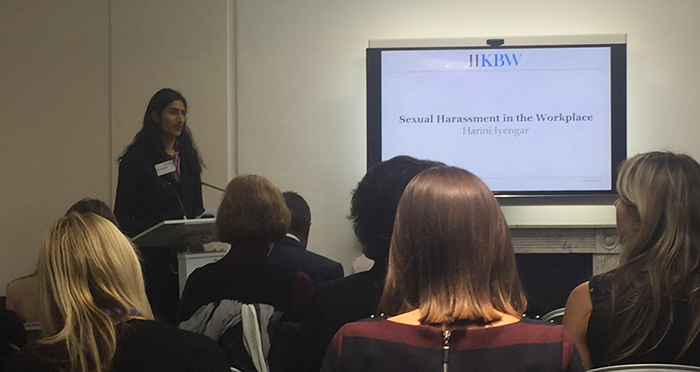 Greenwood has first-hand experience of the latter. At an audition, a "very famous" producer three times described her as "a lovely little thing" to his colleagues. "Of course, you want to step in and say: 'Can't you just call me Jennifer?', but that would've meant being dropped from the job and being blacklisted as a difficult person to work with and bossy," she recalled.
The arts world is reacting to the Weinstein (or Weinstain, as Greenwood calls him) scandal: the Royal Court event, the Old Vic's findings of alleged misconduct by Kevin Spacey. There is even talk of bringing in 'intimacy directors' to choreograph sexual scenes to reduce the opportunities for sexual harassment.
But, again, culture is extremely important here. The disposability of actresses — who unlike barristers or solicitors work in an unregulated profession — is hammered home at all stages, Greenwood said. "You're taught at drama school that you have to be comfortable with everything," she noted, "I don't even know what I'm comfortable with anymore."