But more should be held outside London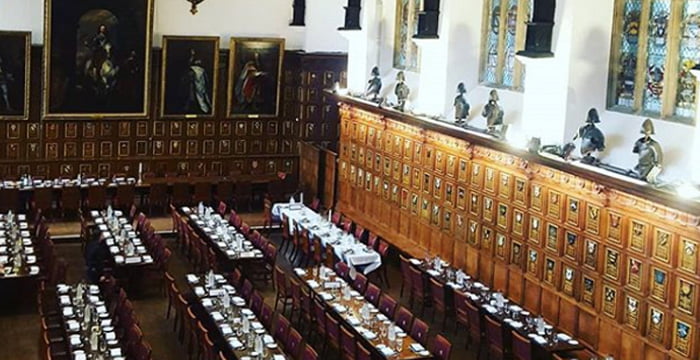 Wannabe barristers across England and Wales will still have to complete qualifying sessions as part of their training, the Bar Standards Board (BSB) has said.
In a new policy statement released today, the bar's regulator confirmed the four Inns of Court — Lincoln's Inn, Middle Temple, Gray's Inn and Inner Temple — will continue to have an essential role in the training of barristers.
According to the BSB, aspiring barristers will still need to hold a "student membership of an Inn" and complete compulsory "professional development activities" known as qualifying sessions. Under the current rules, bar hopefuls must complete 12 sessions, made up of formal dinners, guest lectures, advocacy workshops and debate nights.
This BSB news comes just months after it presented a number of radical new proposals as part of a fresh consultation into the way barristers are trained across England and Wales. The regulator confirmed it received over 150 responses to the consultation from a wide range of interested parties.
Elsewhere in today's statement, the BSB urged the Inns to host more qualifying sessions for Bar Professional Training Course (BPTC) students outside of the capital. It said:
"More of this activity should be available to prospective barristers outside London, through coherent collaboration between the Inns, circuits and regional training providers."
As part of the original consultation, the regulator also suggested that the standardised 12-month pupillage could be scrapped and minimum rookie barrister pay could be upped. The BSB says it will be considering responses to these aspects of the consultation at board meetings in April and May.
Ewen MacLeod, BSB director of strategy and policy, acknowledges the important role the Inns play in baby barrister development. He said:
"It was felt by most respondents that both student membership of an Inn and participating in a minimum number of qualifying sessions add real value to barrister training. These policy decisions will inform the new training regulations and the BSB will now work with the Inns to clarify roles and responsibilities in more detail."
Today's development will come as welcome news to Bar Council bigwigs. Last month, the Council — which represents barristers across the country — came out in support of mandatory Inn membership and compulsory qualifying sessions. Justifying its strong stance, it said these provide students with an opportunity to "mingle with practising barristers, judges and their contemporaries".
Purchase tickets for Legal Cheek's Future of Legal Education and Training Conference on May 23.