Outfit was victim of mass data breach in 2016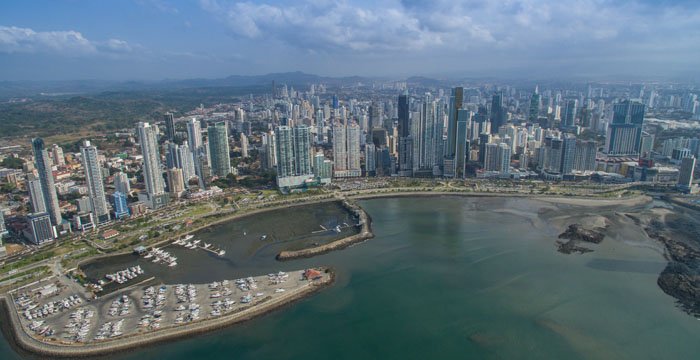 Mossack Fonseca, the law firm at the centre of the 'Panama Papers' scandal, has announced it is shutting down. The directors of the beleaguered Panamanian outfit cited the "reputational" damage caused by its role in a global tax evasion scandal for its closure.
In 2016, Mossack Fonseca — founded in 1977 by the German lawyer Jürgen Mossack — received worldwide media attention when the International Consortium of Investigative Journalists (ICIJ) published leaked information about its rich and powerful clients' financial dealings. On its shutdown, the firm said:
"The reputational deterioration, the media campaign, the financial circus and the unusual actions by certain Panamanian authorities, have occasioned an irreversible damage that necessitates the obligatory ceasing of public operations at the end of the current month."
Mossack Fonseca confirmed a skeleton staff would remain in place to ensure it could still comply with requests from authorities and other public and private groups. In spite of its imminent closure, the firm stressed it would continue "fighting for justice".
At the time of the leak, Legal Cheek reported that all five magic circle firms were named in documents published by the ICIJ. The online database now contains details of more than 785,000 offshore companies, foundations and trusts, from a number of investigations including, but not only, the Panama Papers. To be clear, the database's website says that individuals or companies named have not necessarily "broken the law or otherwise acted improperly".
There were lighter sides to the Mossack saga. We reported that the firm's newfound (unwanted) fame inspired an unofficial clothing range. The fashionable garments (pictured below) featured the firm's branding alongside the line: "Because taxes are for poor people." (Legal Cheek would like to stress that this is not the firm's actual strapline.)
The news of Mossack's impending closure comes just months after Appleby, one of the world's largest providers of offshore legal services, suffered a similar mass data leak — this dubbed the 'Paradise Papers'. Reports at the time suggested that over 13 million files containing the offshore financial dealings of celebrities, politicians and businesses fell into the hands of investigative journalists.