£21,561 in London and £19,122 elsewhere — but figures only guidance and not enforceable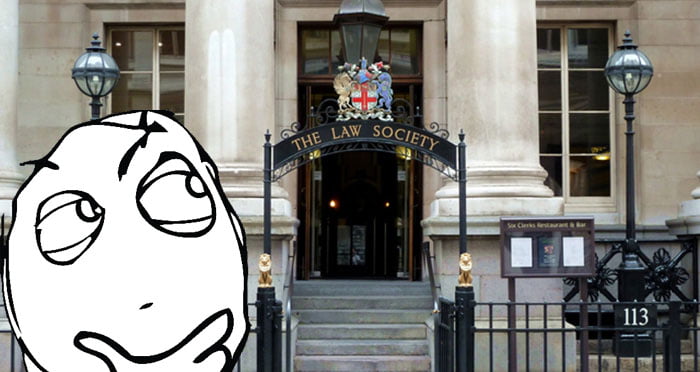 The Law Society has recommended a 3% rise to the minimum salary for trainee solicitors across England and Wales. But don't celebrate just yet: the new Chancery Lane guidance is completely unenforceable.
Prior to this week's uplift, Law Society bigwigs recommended firms pay their trainees a minimum of £20,913 in London and £18,547 elsewhere. Now, under fresh guidance it has suggested rookies be paid £21,561 in London and £19,122 elsewhere, equating to a modest rise of 3%. The new rate comes into effect on 1 May.
Minimum trainee money had previously been enforceable by law. But, to the uproar of many already hard-up training contract hunters and trainees alike, this was ditched by the Solicitors Regulation Authority (SRA) in 2014. The upshot of all this? Law firms can say thanks but no thanks to the Society's pay guidance — and it seems some firms are doing just that.
Earlier this year, Legal Cheek reported that more than a third of trainees (38%) across England and Wales were earning below the Chancery Lane-set minimum. This was a rise of 9% on the 2017 figure (35%), and a 23% increase on the 2016 findings (31%).
And it was red faces all round last year when it emerged that the Law Society's very own president, Joe Egan, was paying trainees at his firm less than the Chancery Lane level. Responding to the news at the time, Egan — who runs Bolton high street outfit Joe Egan Solicitors — said:
"My firm is predominately a legal aid firm and times have been difficult for us and many other businesses since [the 2012 legal aid cuts]. Two years ago I took no salary at all so my firm could keep going. At the moment we have two trainee solicitors — and, yes, it's true we pay below the recommended rate. I regret this. But these two people would not have had training contracts with us had we not made this difficult choice."