As first anniversary of triple merger fast approaches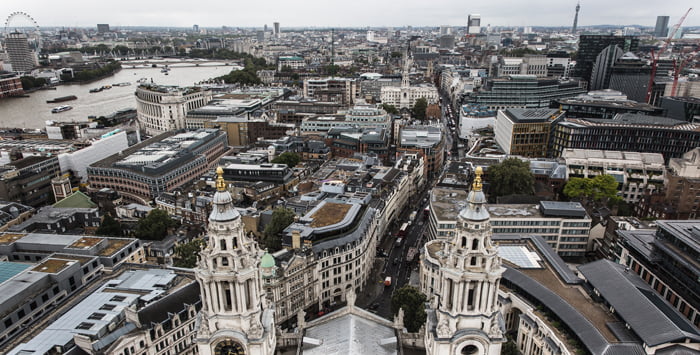 CMS has unveiled a spring retention score of 75%.
Of the 40 trainees due to qualify this spring, 30 have been handed permanent contracts by the global firm. CMS, which provides around 65 training positions annually, confirmed 27 newly qualified lawyers (NQs) will be based in London, two in Bristol and one in Manchester.
CMS said its corporate team will take eight newbies, while energy, projects and construction will gain four NQs. Other departmental destinations include real estate, technology, media & telecommunications, banking & finance, insurance & reinsurance, litigation & arbitration, pensions and IP. Sixty-percent (18) of the firm's new intake is female.
Today's retention result is a marked improvement on the CMS autumn 2017 score of 66% or 72%, depending on how you slice it. On that occasion it kept hold of 47 of its 65 NQs — four of which were on fixed term contracts.
Retention rates aside, our Firms Most List 2018 shows that CMS' new City recruits will start on a salary of £67,500, while their counterparts in Bristol will earn a recently improved £49,000. NQs in Manchester start on £40,000.
The 75% score comes almost exactly a year after the firm officially formed through a three-way merger between CMS Cameron McKenna, Nabarro and Olswang. The deal — which is still understood to be the biggest ever UK legal tie-up by lawyer headcount — went live back in May.
Like with many mega-mergers there have been some bumps along the way.
In 2016, we revealed that trainees at CMS Cameron McKenna (as it was still known back then) were being offered up to £10,000 if they agreed to defer their training contract start date until February 2018. At the time, the five-figure sweetener was understood to be a direct result of the firm trying to juggle the trainee intakes from an extra two firms. Twenty-five soon-to-be trainees eventually accepted the voluntary deal.
But what's it like to work at CMS post-merger? Well, in our Trainee and Junior Lawyer Survey it scored As for training, quality of work and perks, as well as Bs for peer support, partner approachability, work/life balance, tech and office. At our glitzy Legal Cheek Awards ceremony last month, CMS was highly commended in the 'Best Law Firm for Client Secondments' and 'Best Use of Social Media' categories.