Doughty Street barrister Amal Clooney and ex-corporate lawyer Chelsy Davy also expected to attend big event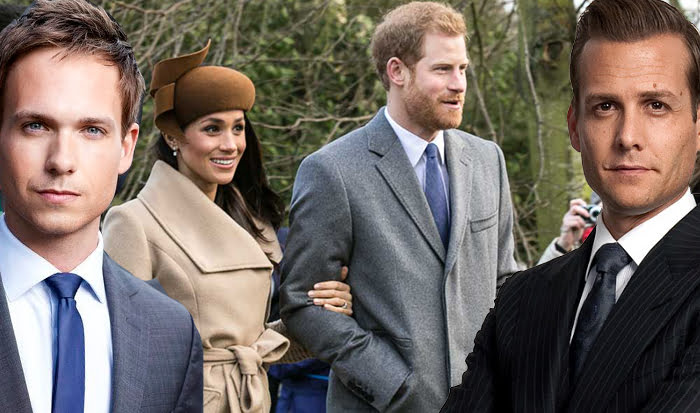 Actors from every aspiring corporate lawyer's favourite show, Suits, have descended on UK soil for their former co-star's wedding to Prince Harry. Actors who play the characters Mike Ross, Donna Paulsen, Louis Litt and Harvey Specter will all be there.
Before Meghan Markle's profile rocketed when her engagement to the flame-haired prince was announced in November, the American actress played Pearson Specter Litt paralegal Rachel Zane in the hit US TV programme Suits.
Many aspiring lawyers will likely relate to Markle's character on the show: Zane had for years dreamed of attending Harvard Law School and becoming a lawyer, yet found herself stuck in paralegal limbo. Luckily, her lawyer story had a happy ending, and she eventually qualified.
Along the way, Zane fell in love and become engaged to Ross, an associate who wormed his way into the law firm despite not having graduated college nor having a law degree.
Patrick Adams, who plays Ross, is one of many Suits actors set to attend Markle's nuptials tomorrow. Others flagging the (fictional) corporate lawyer flag are Sarah Rafferty (Paulsen), Rick Hoffman (Litt) and Gabriel Macht (Specter). Many have taken to Instagram to share what they've been up to in the United Kingdom so far.
The Suits gang will be in good company at the wedding of the year, which is set to kick off at about midday tomorrow in Windsor. The likes of Elton John, David and Victoria Beckham, James Blunt, Serena Williams, Millie Mackintosh, Cara Delevingne, Ellie Goulding and Geri Halliwell are expected to be among the 600 guests attending the ceremony.
There are also a number of lawyers reported to have scored an invite. Among those are Harry's ex-girlfriend Chelsy Davy, a former Allen & Overy corporate lawyer, and human rights barrister Amal Clooney (and her husband George).