Exclusive: Taking the SQE plunge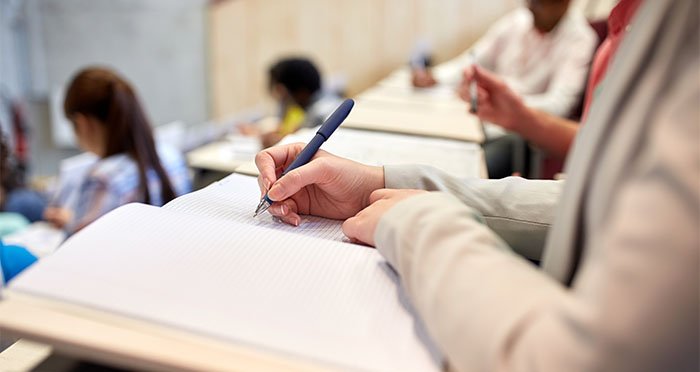 As the clock ticks down to the solicitor super-exam's anticipated 2020 implementation date, at least three universities are gearing up to incorporate Solicitors Qualifying Exam (SQE) content into their undergraduate law degrees, Legal Cheek can reveal. They are: London South Bank University, The University of Law and BPP University Law School.
The first in this trio is planning to teach an "SQE-facing" law degree come 2020, says London South Bank University's head of academic division law, Andy Unger. This means two things, he tells us: using SQE-style multiple-choice questions to test students' knowledge in a legal practice context, and increasing the degree's experience-learning dimension. He hopes this will produce "an exciting, clinical degree that helps students with preparation for SQE1", the first part of the new exam that the regulator envisages will be taken pre-training contract. London South Bank is the only university in the trio planning a law degree overhaul that doesn't offer the Legal Practice Course (LPC).
Unger says South Bank is committed to keeping interesting optional content and projects in its law degree, rather than steamrolling this with SQE-focused modules. Instead, the plan is to squeeze in SQE content at the expense of law taught on the periphery of core modules, which could instead be moved into optional modules. A potential example could be for EU citizenship law to be taught as a separate, optional module instead of as part of compulsory EU law, though we stress this is only an illustration and not something South Bank is specifically considering.
ULaw chief Peter Crisp seems to have committed more whole-heartedly to a law degree that incorporates SQE content, even at the expense of optional modules.
In a recent interview with Legal Cheek, legal education veteran Crisp said ULaw will be creating an undergraduate law degree that's SQE compliant. He said that, in order to do so, it's "likely" non-essential electives will be forsaken to make room for the topics the Solicitors Regulation Authority (SRA) wants tested on the SQE. At this stage, these topics include: commercial and corporate law, the administration of estates and trusts, and principles of professional conduct.
Given arch-rival ULaw's move into SQE-prep territory, it's perhaps unsurprising BPP would consider doing the same.
A spokesperson for BPP said it's been consulting with members of the legal profession about the training they require in light of upcoming changes to legal education. They continued:
"As a result of that widespread consultation, we are reviewing our entire portfolio of programmes to ensure that students are both prepared for the future of legal practice as well as to pass regulatory assessments."
BPP has even introduced a new senior leadership team in response to the impending SQE. One of those, Jane Houston, says the law school will ensure "our programmes prepare students to meet the regulatory minimum standard set by the SQE", and "will also ensure that they are able to develop into the commercially aware, resilient and reflective practitioners that the profession demands".