52% ? 48% ?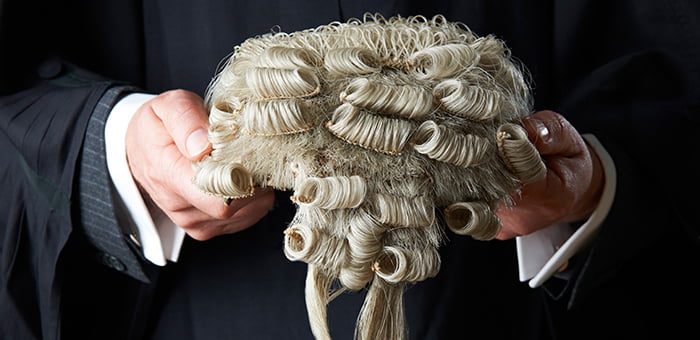 Criminal barristers across England and Wales have very narrowly voted to accept a government offer of £15 million in additional legal aid funding, putting an end to the bar's quasi-strike action.
In a ballot organised by the Criminal Bar Association (CBA), 1,566 of the 3,038 barristers who voted said they were willing to accept the offer. That's just 52%.
The deal, first put forward by the government last month, is understood to include extra cash for junior barristers and additional funding for fraud, drug and child sex cases. It equates to £15 million in extra investment, according to the CBA.
The Criminal Bar has very narrowly voted to accept AGFS proposal from Govt.

3038 barristers voted. 1566 (51.55%) to accept. 1472 (48.45%) to reject.

Anger & disillusionment remain. The Criminal Bar is not going to be quiet.

This the beginning & not the end of our campaign.

— The CBA (@TheCriminalBar) June 12, 2018
Despite today's breakthrough, CBA chair Angela Rafferty QC stressed that "anger and disillusionment" remains "exceptionally strong", and that the criminal bar is "not going to be quiet". The Red Lion Chambers barrister added:
"The damage done in recent decades will not be undone in weeks, or perhaps years. This proposal is the beginning and not the end of our campaign to improve the broken system we all work in every day. We still face exceptional difficulties, as do our solicitor colleagues. This will not fix the terrible conditions, the unhealthy and unreasonably onerous working practices and the general decrepitude. However, if we consider it a start we can build on it."
The vote — which almost mirrors 2016's EU referendum result — comes just months after criminal barristers began refusing new publicly-funded cases in protest against government changes to the Advocates' Graduated Fee Scheme (AGFS). Around 100 chambers eventually joined the quasi-strike action, but today's result will now bring this action to an end.
Responding to today's news, the Bar Council said "the closeness of the vote reflects the very real frustration, anger and concern for the future across the criminal bar". Describing the government's £15 million sweetener as a "patch repair", it continued:
"The situation in the criminal justice system remains dire. Addressing the crisis is still urgent. The criminal bar and the Bar Council remain united in their concerns about the future and sustainability of the criminal justice system, and of the criminal bar itself, which plays such a fundamental role within that system."