He was jailed for six years for killing father-of-ten Gary Stacey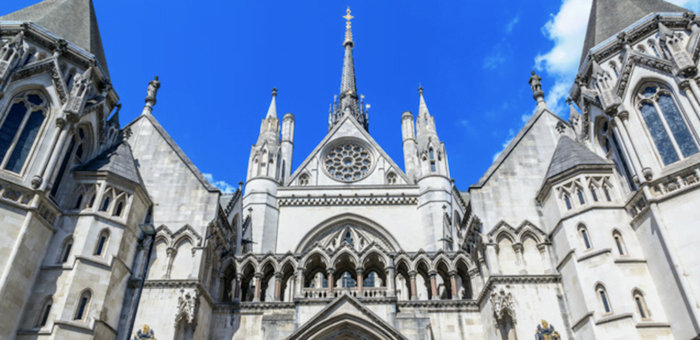 A Russell Group university law student's appeal against a manslaughter conviction has been dismissed by the Court of Appeal.
Ryan Cooper, 23, was found guilty of manslaughter during the final year of his University of Southampton law degree.
Cooper was sentenced at Winchester Crown Court on 12 April last year for the one-punch killing of 49-year-old Gary 'Jeff' Stacey in Newport, Isle of Wight. Cooper — who was 21 at the time of the offence — landed the fatal blow after a verbal altercation with Stacey. The father-of-ten was later found on a street with severe head injuries in the early hours of Valentine's Day 2016. Stacey's family chose to switch off his life support machine.
Cooper pleaded not guilty to manslaughter in September 2016, insisting his actions were in self-defence.
However, prosecuting barrister Andrew Houston claimed the attack was unprovoked and dismissed Cooper's self-defence claim as "made up". Lawyers also noted Cooper — in his second year of study at the time — bragged on Facebook that he'd drunk "half a litre of vodka" and taken "the biggest line of cocaine" on the night of Stacey's death. A jury at Winchester Crown Court found him guilty of manslaughter.
Cooper then made an application to appeal the conviction and six-year custodial sentence. The appeal was heard on Friday at the Court of Appeal Criminal Division.
According to an Isle of Wight County Press report, William Mousley QC argued on Cooper's behalf that the conviction was "unsafe". He said that two pieces of evidence should not have gone before the jury, namely that Cooper had taken cocaine on the night of the attack and text messages he had sent his girlfriend months before saying he was "going to lose it" if they ever broke up. However, Lord Justice Irwin found the evidence relevant and admissible as to Cooper's credibility and state of mind.
The report states Mousley also argued that the six-year jail term was too tough, pointing to Cooper's youth and previously clean record. But Irwin said the sentence was not capable of challenge and was "not manifestly excessive".
Irwin, who heard the appeal alongside Mr Justice Goose and His Honour Judge Mayo QC, dismissed the case.