Lydia Bleasdale beats competition from top unis including Cambridge, Durham and Queen's Belfast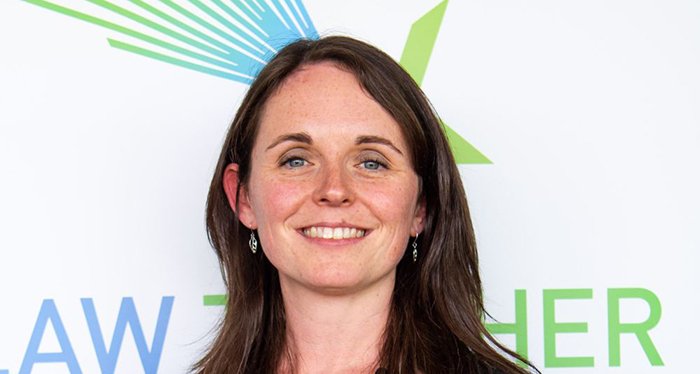 A University of Leeds law lecturer has been named 'Law Teacher of the Year' 2018.
Lydia Bleasdale, an associate professor of law at the northern Russell Grouper, received the coveted accolade at the Celebrating Excellence in Law Teaching conference in Liverpool this week. Bleasdale saw off competition from: Durham University's Lana Ashby, Queen's University Belfast's Kevin Brown, Cambridge University's Amy Ludlow, Swansea University's Richard Owen, and the University of Sussex's Verona Ni Drisceoil.
The top teachers were marked against three key criteria: how their teaching "engages, motivates and inspires students"; how they demonstrate a "commitment to the development and support of their students as individuals"; and their use of "research or other academic activities to enhance students' learning".
The shortlisted teachers were judged by academics from the universities of Brighton, Leicester and Westminster, plus the senior publishing manager of Oxford University Press, which sponsors the award. The judges made their decisions based on campus visits and interviews with: the candidates, their students and heads of department.
Winning teacher Bleasdale graduated from Leeds with a 2:1 in law before studying a criminology masters at Oxford. Reflecting on her success, she said:
"I wanted to win the award for a couple of reasons… to show my seven-year-old daughter the positive impact that working parents, in particular, working mums can have. I also wanted to win it because of my students and for the law school as a whole — I can't emphasise enough the support the law school at Leeds gives those who want to excel at teaching."
Bleasdale was handed her award by last year's winner, the University of Surrey's Nick Clapham. Other previous winners include Lisa Webley of the University of Westminster and UCL's Jane Holder.