Dee-Ann Kentish-Rogers hopes to become a barrister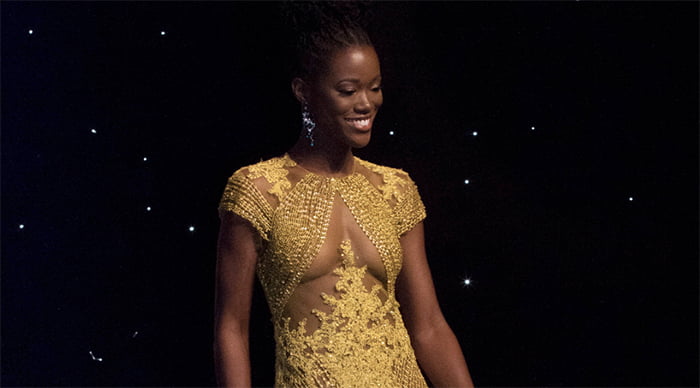 A University of Birmingham law graduate and aspiring barrister has been crowned Miss Universe Great Britain.
Dee-Ann Kentish-Rogers saw off competition from 31 other contestants at the Miss Universe GB finals in Newport on Saturday evening. It is understood that the law grad is the first black woman to secure the coveted title in the pageant's 66-year history.
The 25-year-old completed her LLB at Birmingham Law School in 2016 and went on to study the Bar Professional Training Course (BPTC) at The University of Law. Originally from the British overseas territory of Anguilla, Kentish-Rogers completed her vocational studies earlier this year and hopes to become a barrister.
This happened! My heart is full!! Thank you so much for all of your love and support. The hard work continues NOW!

Miss Universe Great Britain 2018-2019 pic.twitter.com/kXkjE5aokP

— Dee-Ann Kentish-Rogers (@AsToldBy_Dee) July 16, 2018
However, a quick scan of her LinkedIn shows the beauty queen may have considered becoming a solicitor at some point, having completed a vacation scheme with London-based family law firm Dawson Cornwell.
Miss Universe GB wasn't Kentish-Rogers' only life goal. She aspired to be an Olympic heptathlete, having competed twice in the Commonwealth Games, but a knee injury meant she could no longer pursue that goal.
Commenting on her pageant success, Kentish-Rogers — who has almost 7,000 followers on Instagram — told BBC's Newsbeat:
"The buzz that's surrounding my victory in Miss Universe GB is the first indication as to why it's so important today. If I can say that to a young black girl, an Asian girl, any girl of any ethnicity in the United Kingdom, especially in this post-Brexit, post-Windrush era, then I would be ecstatic because I would have done my job."
The beauty queen will now go on to represent the UK at the Miss Universe contest in the Philippines later this year.
Kentish-Rogers isn't the first legally-minded beauty queen to reign supreme. Last year, Nottingham law student and aspiring human rights lawyer, Anna Burdzy, beat 34 finalists to take home the Miss Universe GB title.
And there's more. In 2016, Legal Cheek ran a piece about Olivia Green, Vicky Marriott, Ashleigh Wild, Kyarna Weed and Stephanie Wyatt — all law students or aspiring law students who were known on the pageant circuit.