Mystery surrounds split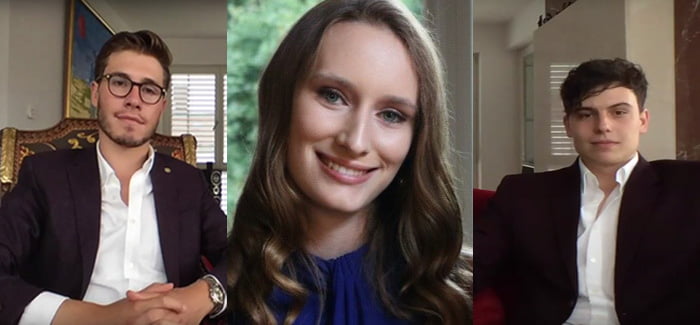 Three Cambridge law graduates behind a case-predicting robot have gone their separate ways, Legal Cheek has learned.
Readers may recall that last year, the predictive analytics tool CaseCrunch emerged victorious in a head-to-head battle against lawyers in London, scoring an accuracy of 87% compared to lawyers' 62%.
The Cambridge trio behind the tool — Ludwig Bull, Jozef Maruscak and Rebecca Agliolo — first broke onto the lawtech scene in 2016 with their crime-identifying LawBot. Since then, the system has dabbled in divorce law before undergoing a rebrand to LawBot X and moving onto Facebook messenger. If that wasn't enough, the team then announced they were launching a cryptocurrency for the legal market.
Now it has emerged that the group of tech-minded law grads have parted ways. Legal Cheek understands it occurred back in April but that a confidentiality agreement prevents details of what caused the split being discussed.
Moving on from the break-up, Bull (ex-scientific director of CaseCrunch) and Jozef Maruscak (former managing director) have launched CourtQuant, a new platform that predicts legal case outcomes. Building on the old CaseCrunch tech, the system can also select the best lawyer for an individual case and offer custom automation tools for tasks such as insurance claims assessment.
Maruscak, now CEO of CourtQuant, said:
"I am very proud of what we achieved over the last two years. Starting as a student start-up, we have grown into a company with clients from several countries. Every additional system we build confirms our vision: the law has a transparency problem and AI will help us solve it."
As for the future of CaseCrunch, Agliolo said it was in the process of launching a project in Brazil through a partnership with a local software company.
Sticking with all things lawtech, London litigation specialist Stewarts has teamed up with Solomonic, a software start-up that can help predict judges' rulings. Solomonic — which specialises in data science and litigation analytics — was co-founded by ex-Norton Rose Fulbright lawyer David Cohen, One Essex Court barrister Gideon Cohen, and scientist Henry Stott.
Commenting on the partnership, Stott said:
"We have developed a meticulous process for extracting high quality data from court documents and have observed reliable and interesting patterns within that data which support statistical and algorithmic modelling. This has yielded significant insights for litigators."