How to be smart and maximise your chances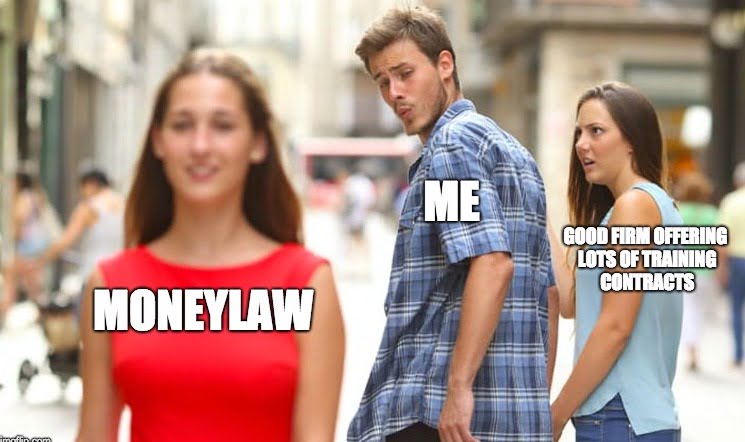 On Tuesday users of Legal Cheek's iPhone app received the last and perhaps most important deadline alert of the graduate recruitment year — alerting them that in seven days time the 31 July training contract application deadline used by many law firms closes. Now that's just six days away!
Not decided which firm to apply to? Don't panic. Here are eight ways you can narrow down your choices and hopefully make that winning TC app.
1. Money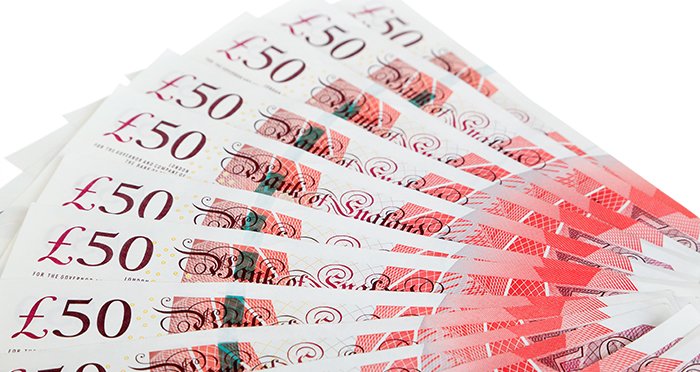 OK, so officially you've been fascinated by M&A since you were a child. But in reality a major part of what draws you to corporate law is basically the opportunity to earn lots of money. So you may as well go for the firms which pay most.
To find out that crucial information in the easiest way possible, go to our Firms Most List, select 'Most Money', and away you go. Currently the London offices of US firms Akin Gump, Kirkland & Ellis, Latham & Watkins and Milbank are the top payers — handing their newly qualified solicitors a whopping £145,000 a year (based on the latest US dollar conversions).
Note, though, by searching the List for 'Most UK training contracts', that these firms offer much fewer training contracts that many. So it's worth balancing that quest for riches with applications to some firms with higher numbers of trainee places.
2. Average arrive and leave the office times
Next priority: how much time you'll be expected to spend at work in return for all those corporate law megabucks.
In each of our firm profiles (which are accessible through the Firms Most List) we detail the average arrive time and average leave time of trainees and junior lawyers at the nation's top firms. The figures are based on Legal Cheek's annual survey of over 2,000 trainees and junior lawyers.
The earliest average arrive time is 8:24am (Hill Dickinson), the latest is 9:34am (Kirkland & Ellis). The earliest average leave time is 6:05pm (Browne Jacobson and Irwin Mitchell), the latest is 10:02pm (Kirkland & Ellis again).
For comparison purposes we have collected all the average arrive and leave times into a table.
3. Target hours
To get a further idea of what's expected of you, check out firms' official annual hours targets. To do this go to the Firms Most List and select 'Most target hours'. Bear in mind that these are billable hours, not just hours spent in the office, and shouldn't include things like going to the toilet or general admin. Anything over 1,700 is a lot.
4. Firm scorecards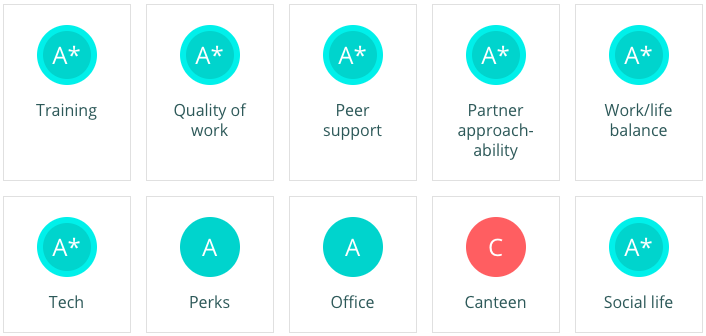 Which firms perform well in areas important to you?
Using the data from the Legal Cheek Trainee and Junior Lawyer Survey we rank firms A*-E on different categories: training, quality of work, peer support, partner approachability, work/life balance, tech, perks, office, canteen and social life. You can view each firms' scorecard by accessing their profile through the Firms Most List.
The firms that came top in each category were revealed at the Legal Cheek Awards earlier this year.
5. The Legal Cheek View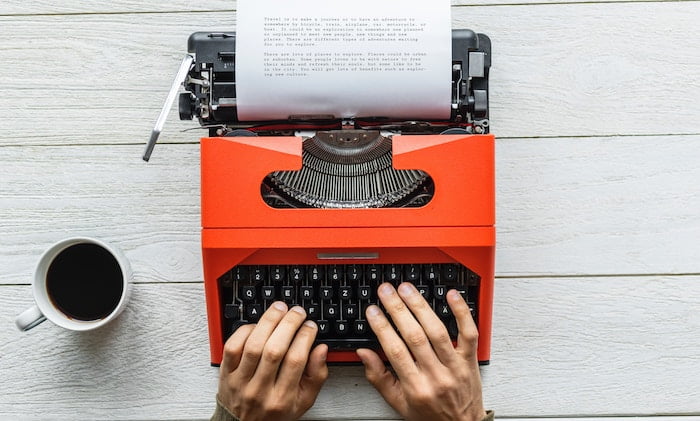 Alongside the scorecards, each of our firm profiles features a 'The Legal Cheek View' section with detailed insider insight about the firms, based on our journalists' in-depth market knowledge and the thousands of comments we receive — both via the survey and our comments threads — from trainees and junior lawyers at these firms.
6. International opportunities
Major law firms are great examples of globalisation, with offices all over the world doing huge cross-border deals. You can see just how international a firm is by searching 'Most offices' and 'Most countries located in' in our Firms Most List.
But, beware, a firm's global megafirm status doesn't always correspond with the chances rookies have of doing a coveted international secondment during their training contract.
We have used our survey data to paint a picture of how common international secondments are at each firm. The results are brought together here.
7. Diversity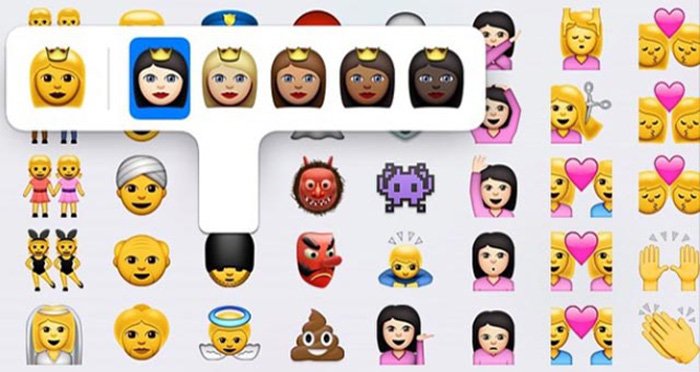 Search our Firms Most List to find out who has the most female lawyers and the most lawyers from BME backgrounds. Then access the individual firm profiles to drill down into the diversity details. Where firms have shared the data with us, with have charted the proportion of trainees who attended Oxbridge, Russell Group and non-Russell Group institutions.
8. Retention rates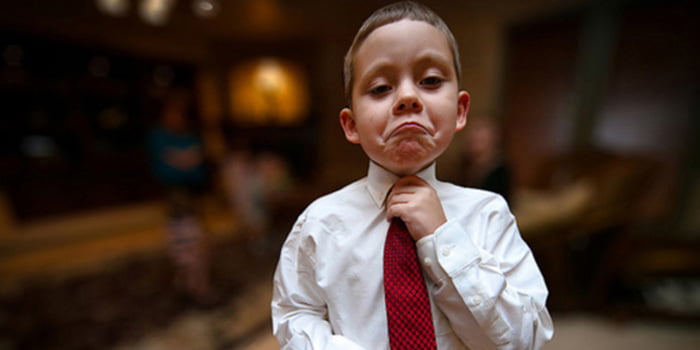 Finally, browse 'Most retained trainees' on the Most List to see which firms have the highest trainee retention rates. While retention rates can be misleading — particularly for smaller firms which can to see their figures thrown off by the departure of just one or two trainees — they are, generally speaking, a decent guide as to a firm's health and the prospects you'll have of getting a full-time position on qualification.
Now get applying! Good luck!