One retained rookie is bound for Hong Kong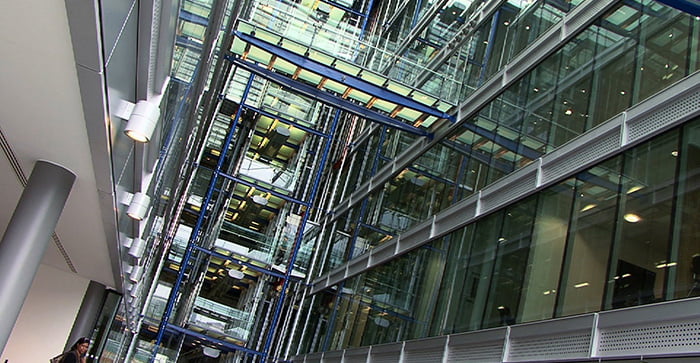 International outfit RPC has posted a 2018 retention score of 82%.
Of the 17 trainees who qualified this year, 14 have accepted permanent associate roles at the London-headquartered firm. It's worth noting that today's 82% result is a combined percentage based on RPC's spring and autumn qualifiers. Thirteen newly qualified (NQ) lawyers will be based in its London office, while one will be relocating to its Hong Kong office.
RPC confirmed two fresh-faced associates will join its insurance practice (one in construction and one in professional & financial risks), four are commercial disputes bound, while corporate, IP & technology, media & commercial and technology & outsourcing will receive two rookies each.
Today's result equals RPC's 2017 score. On that occasion it retained 14 out of 17 trainees or 82%.
Simon Hart, RPC partner and training principal, said:
"Our qualifying trainees are a strong, talented and cohesive group of junior lawyers. Having watched them through their training to qualification, I am delighted that so many are staying within the business for the next stage of their career. Their enthusiasm for their future roles will add further energy to the core, growing teams across our business."
Legal Cheek's Firms Most List shows NQ pay at RPC, unlike rival law firms, is "merit-based" and not set around a publicly disclosed fixed-rate. However, we can tell you that trainees at RPC earn £38,000 in year one, rising to £41,000 in year two.
RPC was one of the stand-out performers in our Trainee & Junior Lawyer Survey. The firm bagged A*s for training, quality of work and partner approachability, and As for peer support, tech, office, canteen, social life, perks and work/life balance. RPC went on to win the 'Best Law Firm for Partner Approachability 2018' gong at our awards ceremony earlier this year. The results from the new Legal Cheek Trainee and Junior Survey 2018–19 will be revealed next month.
Meanwhile, City outfit Stephenson Harwood has confirmed an autumn retention result of 90% (nine out of ten). Eight newbies will be based at the firm's London HQ, while one will join its Shanghai office.
Neil Noble, partner and trainee principal at Stephenson Harwood, said:
"These figures are testament to the importance the firm places on the development of its trainees. The firm remains committed to nurturing and endorsing talent from within and providing its trainees with a supportive environment in which they can fulfil their potential."
The new recruits will join the firm's corporate, marine and international trade, commercial litigation, real estate and finance practice groups.