Awkward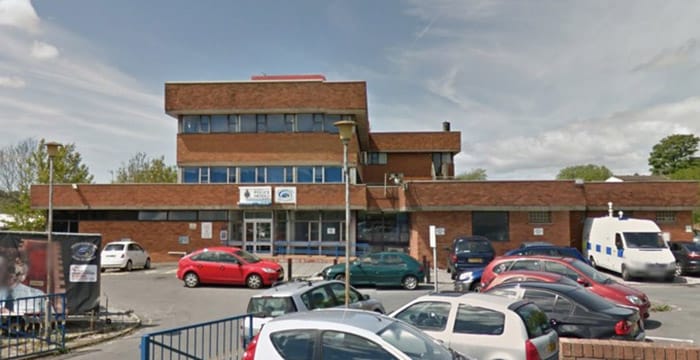 A policeman has resigned after he was allegedly caught having sex with a female solicitor in a busy Welsh police station.
The frisky duo, who haven't been named, were allegedly found in a "compromising position" in Swansea's Cockett police station, according to Wales Online. It's understood the pair were discovered in a (not so) disused interview room.
The police confirmed the officer was based in its Western Basic Command Unit (BCU) and has handed in his notice. A spokeswoman for South Wales Police said:
"South Wales Police professional standards department is investigating an allegation of misconduct against a police officer based in the force's Western BCU. The officer has submitted their resignation and a misconduct hearing will be held in due course."
Unsurprisingly, the Solicitors Regulation Authority's (SRA) code of conduct does not expressly cover interview room romps. It does, however, say that members of the profession must act with integrity, in the best interests of the client and not allow their independence to be compromised.
Comments on this article are closed for legal reasons.