Anticipated 2020 launch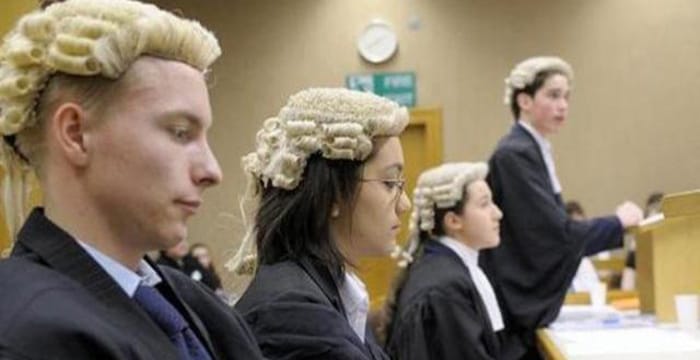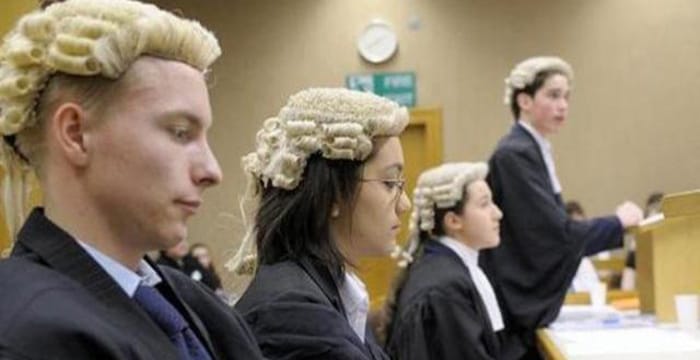 The Inns of Court are looking to recruit a 'bar course designer' to help them create and launch a new Bar Professional Training Course (BPTC).
The Inns of Court College of Advocacy (ICCA) — an education and training organisation made up of judges, lawyers and lecturers — is seeking an "experienced academic designer" to help it create a more "affordable" version of the BPTC ahead of an anticipated launch date in 2020. Legal Cheek's BPTC Most List shows aspiring barristers can pay in excess of £19,000 to secure a place on the vocational course.
Posted to the ICCA's jobs board, the ad shows that the successful candidate will join a core team already engaged in the design and development of the new vocational course.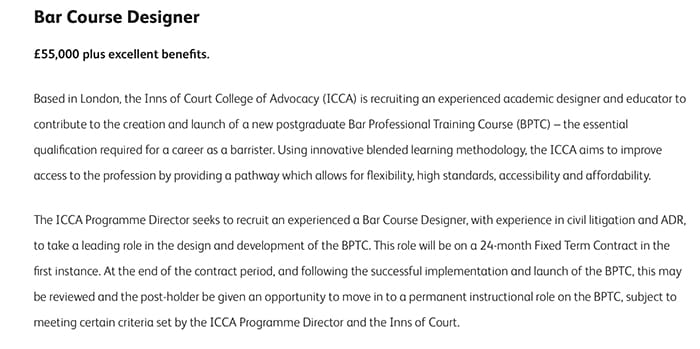 Collectively, the four Inns — Lincoln's Inn, Middle Temple, Gray's Inn and Inner Temple — were the sole bar training providers courtesy of the Inns of Court School of Law. With other competitors entering the market in 1997, the Inns eventually stopped offering the BPTC (or the Bar Vocational Course (BVC) as it was known then) in 2001.
The ICCA's jobs page also reveals it's looking to fill at least two more BPTC-focused vacancies. It is seeking a 'deputy course leader' who will, among other things, play a key role in raising the profile of the BPTC with wannabe barristers, while the ICCA's new 'head of online learning' will oversee the design and development of online materials.
Commenting on the recruitment drive, the ICCA's director, James Wakefield, told Legal Cheek:
"To look at this project seriously we have taken on a range of staff who are experienced at designing courses. There will be other posts advertised as the project builds up with a view to assisting the Inns make an informed decision as to whether to apply to the Bar Standards Board to run a bar course."
News of the ICCA's new roles come just over a year after we revealed it was looking to hire a "project manager" to help launch "a wholly new and radically innovative BPTC". At the time, Wakefield told us it was "seriously considering" delivering a new version of the vocational course in collaboration with another organisation or on its own.
We reported yesterday that the BSB had approved a series of new training rules in a bid to make the route to qualification as a barrister more flexible and affordable.
As part of the shake-up, students may soon have the to the option to complete a new spilt version of the BPTC. The radical new idea — first put forward in 2016 by the Bar Council and the Council of the Inns of Court — would see students tackle knowledge-based learning, such as civil and criminal procedure, during stage one, before moving on to the more practical elements of the course, such as advocacy and conferencing, as part of stage two.