Exclusive: Lord Hain is paid adviser to law firm that represented The Telegraph in Sir Philip Green injunction case
Peer with power to override courts works for Gordon Dadds LLP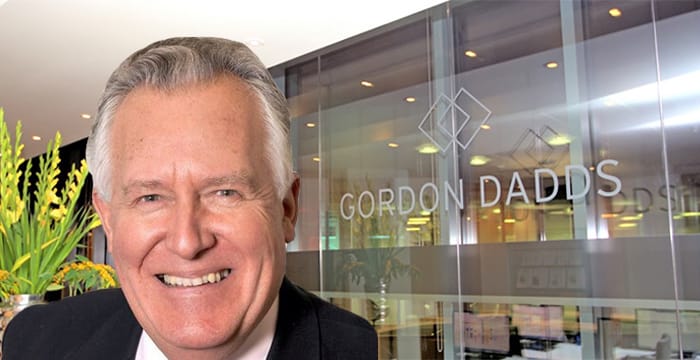 Lord Hain, the peer who named Sir Philip Green as the #MeToo scandal businessman, is listed as a "remunerated" adviser to Gordon Dadds, the law firm that represented The Telegraph in the Sir Philip Green injunction case.
The revelation adds a new angle to the constitutional row that Hain sparked yesterday when he used parliamentary privilege to break the injunction imposed by the Court of Appeal preventing the naming of Green.
Those observing the recent events may find it rather troubling that a peer with the power to trump the courts can at the same time hold a paid-for gig with a law firm acting in a case.
On Newsnight yesterday Hain said that he named Green because he was concerned about "wealth, power and abuse" having been contacted by somebody "intimately involved in the whole thing" who is "extremely vulnerable".
Hain's profile page on Gordon Dadds' website states:
"I was appointed by Gordon Dadds in June 2016 to act as the firm's Global and Government Adviser. As well as advising on governmental matters, I also play an active role in expanding Gordon Dadds' international connections, with a particular focus on Africa and the Middle East."
Hain's entry on the parliament register of interests lists him as "Global and Governmental Adviser" at Gordon Dadds LLP London.
Legal Cheek has approached both Hain and Gordon Dadds for comment.
UPDATE: 16:07
Gordon Dadds has now issued the following comment to Legal Cheek:
"Peter Hain is a self-employed consultant who provides occasional advice to the firm relating principally to African affairs. Any suggestion that Gordon Dadds LLP has in any way acted improperly is entirely false. Peter Hain did not obtain any information from Gordon Dadds regarding this case. He has no involvement in the advice that we provide to The Telegraph newspaper, and he had no knowledge of any sensitive information regarding this case."
UPDATE: 16:28
Hain has now released the following statement:
"I took the decision to name Sir Philip Green in my personal capacity as an independent member of the House Of Lords. I categorically state that I was completely unaware Gordon Dadds were advising the Telegraph regarding this case. Gordon Dadds, a highly respected and reputable international law firm, played absolutely no part whatsoever in either the sourcing of my information or my independent decision to name Sir Philip. They were completely unaware of my intentions until after I spoke in the House of Lords."