Ban on abusers grilling victims in court among changes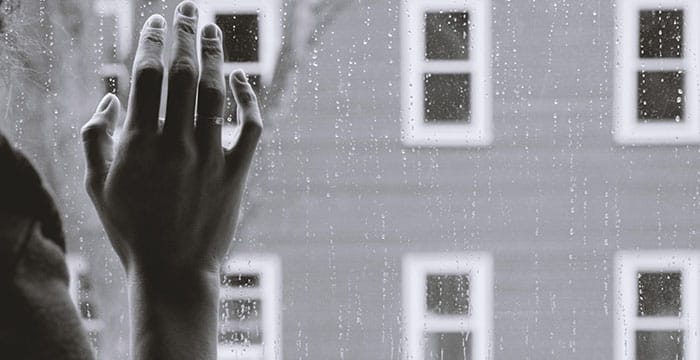 A long-awaited ban on alleged domestic abusers personally questioning their victim in the family courts is included in a new draft law on domestic violence published today. The landmark Domestic Abuse Bill, which would also introduce lie detector tests for abusers released from prison, will see law schools rushing to update their family law syllabuses.
The law would "prohibit perpetrators of abuse from cross-examining their victims in person in the family courts". Nobody convicted of or charged with certain crimes — the list is to be decided — will be able to quiz the victim during a family court case. Instead, the court will be able to appoint a lawyer to put the questions.
Leading family barrister Philip Marshall QC of 1KBW chambers said that the ban would "apply in ALL family proceedings in which the criteria are met" — not just divorce cases. It would, for example, kick in during financial remedies proceedings.
Judges would also have the power to allow victims to video record their evidence or cross-examination in advance, rather than having to give both live.
Family lawyers and judges have been demanding better protection for abuse victims in court for several years. In a speech last year, outgoing head of the family justice system James Munby laid into the government over its failure to legislate, claiming that "the court has to stand by, effectively powerless, while the abuse continues".
Also on the menu are lie detector tests for people released from jail following a domestic abuse conviction. The law allows convicted abusers to be hit with a "polygraph condition", as is already the case with sex offenders.
Next up, the government wants to create new civil orders to protect victims. A Domestic Abuse Protection Notice given by the police would be very similar to one that already exists, but the new Domestic Abuse Protection Order "could be made by the courts in a wide range of domestic abuse-related circumstances (not just in cases involving violence or the threat of violence)".
The bill would also give statutory backing to "Clare's Law" on requesting police information on a violent partner's past, and define "domestic abuse" in legislation. The definition covers a range of violence and controlling behaviour between people in certain relationships.
Around two million people experienced domestic abuse last year, according to official statistics. The Home Office estimates that it costs society £66 billion annually in "physical and emotional harm", lost economic output, services to victims and criminal justice costs.