SHU Law will offer aspiring lawyers real-life work experience during their LLBs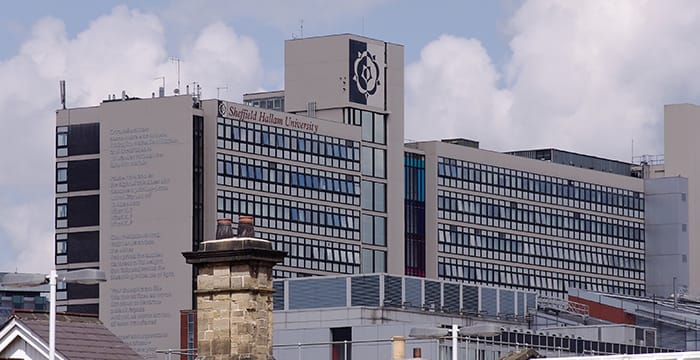 Sheffield Hallam University has taken its first steps into the legal services market with the launch of its very own student-staffed law firm, following similar moves by the likes of Nottingham Trent University and The University of Law (ULaw).
SHU Law is a fully-regulated not-for-profit outfit with its own office space featuring a reception, interview rooms, call centre, back office and lecture room where students can work on real-life legal cases. Similar to university pro bono clinics, students working at the firm will be fully supervised and trained by two qualified lawyers.
Due to open next week, the university hopes the venture will not only educate law students about "the practicalities of working as a lawyer on 'live' cases", but also act as a valuable source of free and paid for legal advice to members of the local community.
"By placing our students at the centre of a live client clinical environment we are creating a unique learning opportunity that's reflective of real-life practice", said Professor Elizabeth Smart, head of law at Sheffield Hallam University. "SHU Law will enhance their employability and graduate attributes in the world of work and inspire students academically and emotionally with the confidence to succeed."
First-year students will complete a six-week induction course with the firm as part of their introduction to law and practice. Returning in their second year, students will work on both contentious and non-contentious matters, as well as getting to grips with legal education and practice policy. This will continue into their third and final year. The university claims to be the first to offer a law degree that incorporates legal work experience into every year of the course.
Sheffield Hallam isn't the first university to dip its toe into the legal services market.
As reported by Legal Cheek, Nottingham Trent University launched a 'teaching law firm' in October 2015 when it was granted Alternative Business Structure (ABS) status by the Solicitors Regulation Authority (SRA). Building on its success, it created a commercial arm in 2017 offering "affordable" legal advice to small businesses, entrepreneurs and charities. But it wasn't the first university to scoop ABS status. That particular accolade went to ULaw in March 2015.