CBA says it will be recommending its members accept 'interim measures'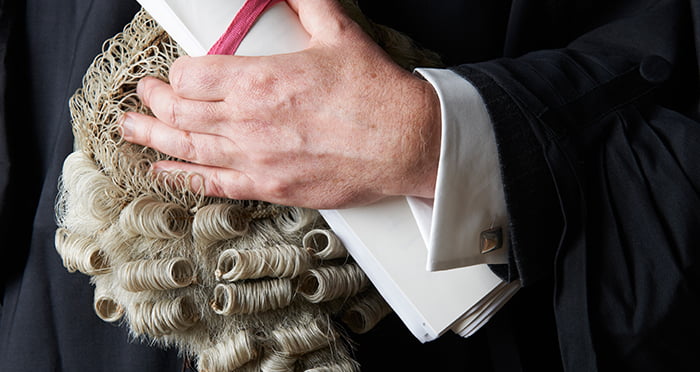 The Criminal Bar Association (CBA) has negotiated a series of "interim measures" with the Crown Prosecution Service (CPS) and Ministry of Justice (MoJ) in the CBA's long-running spat over poor pay, it confirmed this afternoon. News of the short-term deal comes less than a week after criminal barristers voted overwhelmingly in favour of staging a national walkout scheduled for 1 July.
In a lengthy statement, the CBA said the government was today announcing "an accelerated package of measures" which affects both prosecution and defence fees. The proposals include: all fixed fees increased to the level of the Advocates' Graduated Fees Scheme (AGFS), refresher fees paid from the second day of the trial rather than the third day, and continuation fees in long-running trials will not be reduced from day 41.
As for defence fees, the MoJ has agreed to look at the issue of unused material, fees paid for cracked trials and uplifts in paper-heavy cases, sooner than originally planned. A full breakdown of the deal can be found here.
The CBA said it will ballot its membership recommending the proposals.
"We welcome the government's commitment to deal immediately and comprehensively with historic deficiencies in remuneration levels for prosecution advocacy and fee payment guidance for a wide range of routine situations, and for standard fees generally", chair of the CBA, Chris Henley QC, said. "We also welcome the confirmation that the Prosecution Fees Review designed to improve fees, particularly brief fees, whose value have been eroded significantly over the past 20 years, will continue, with a promise to report by the end of September 2019."
A spokesperson for the government added: "The work of the entire criminal legal profession, whether prosecuting for the Crown or defending those who are innocent until proven guilty, is fundamental to upholding criminal justice, and the rule of law. Today, the government, through engagement with representatives of the legal profession, continues to demonstrate our shared commitment to improving that criminal justice system, which depends on the hard work of criminal barristers, solicitors and other professionals across England and Wales."