Summons for allegedly lying during Brexit referendum quashed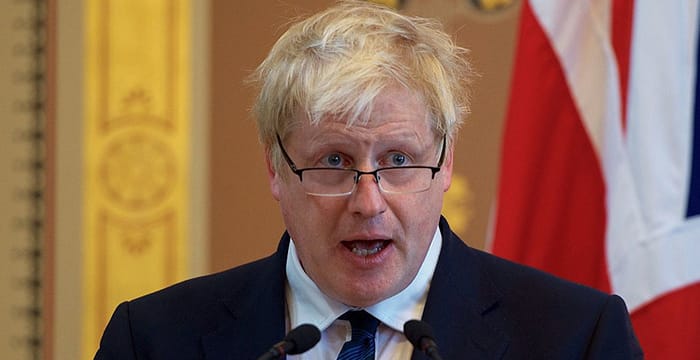 The High Court has reversed a decision to issue a summons against Boris Johnson for allegedly lying to voters during the EU referendum campaign.
A district judge had issued the summons last month in response to a crowdfunded private prosecution, allowing Johnson to be charged with misconduct in public office. The campaign, organised by Marcus Ball, had raised more than £500,000 over three years to prosecute Johnson in a highly unusual legal move.
But two senior judges quashed the summons today after a judicial review hearing.
Legal Twitter was glued to live coverage of the hearing throughout the morning, including that of honorary QC and Legal Cheek contributor Joshua Rozenberg.
Court confirms that it is quashing the decision of the district judge, on the assumption that the summonses have not yet been issued. Either way, the case is over. Court thanks both counsel for speedy submissions.

— Joshua Rozenberg (@JoshuaRozenberg) June 7, 2019
The omens looked grim for Ball from early on, with Mr Justice Supperstone seeming "very sympathetic" to Adrian Darbishire QC's submissions on behalf of Johnson.
Darbishire, of QEB Hollis Whiteman chambers, argued that the criminal offence of misconduct in public office did not cover political lying and that the prosecution was politically motivated.
Defending the decision to issue the summons, 11KBW silk Jason Coppel tried to persuade the court that Johnson's duties in public office — he was an MP and Mayor of London at the time — included a duty "not to make apparently factual statements which are known to be false".
But Supperstone slapped him down, pointing out that there was no precedent for prosecuting misconduct in public office in this way and that the judge was expanding the scope of the offence.
Lady Justice Rafferty, also on the bench, joined Supperstone in quashing the summons. The court will give its reasons in writing later.
The common law offence of misconduct in public office has never been used to criminalise political speech and has been criticised by the Law Commission as "ill-defined". Many lawyers were taken aback when the district judge took the case seriously and issued the summons.
Johnson, a former foreign secretary, is considered the front runner in the race to succeed Theresa May as leader of the Conservative Party and Prime Minister.